Red Ribbon Week October 25th - 29th Monday, Oct. 25th CHS - Put a Cap on Drugs -Hat Day CMS - Proud to be Drug Free-Wear Red GES - Put a Cap on Drugs -Hat Day LPS - Put a C...

The Frontline ProgressBook Parent/Student mobile App is now available for parents and students to download from the Apple App Store or Android Apps on Google Play. Below are two r...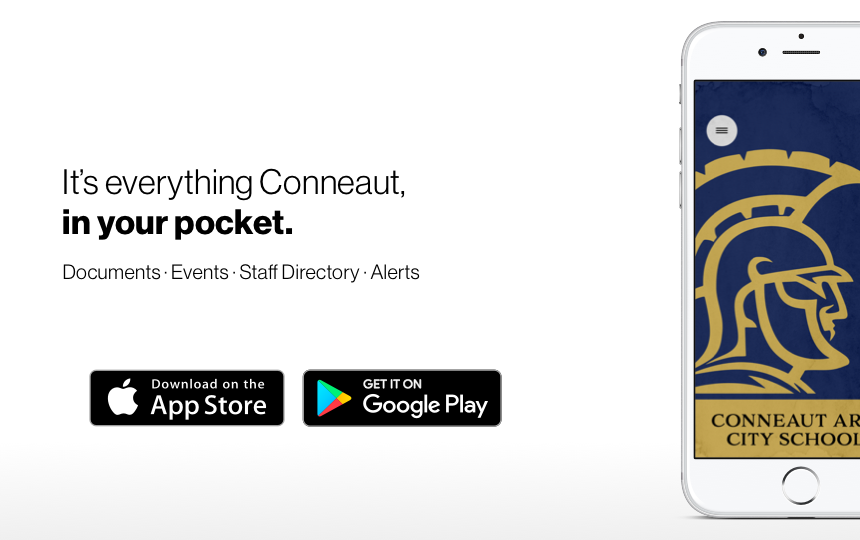 We're thrilled to announce Conneaut Area City School District's new app! It's everything Conneaut, in your pocket. With the new app, you can access documents, events, news updat...