Any 8th grade girl interested in playing Volleyball as a Freshman next school year please join our Class on the Remind App. All you have to do is Text @33839h to 81010 to join. The Class name is Lady Spartans Volleyball Team. Open Gyms and Condition are currently taking place @ CHS!! - Coach Sanford
Any 6th or 7th grade student interested in playing football next season, please download the Remind app and text @c67kh8g to number 81010. Class name is Cmsfootball21. We will be starting soon. Thank you. Coach Edwards
Congratulations to Bradley Eaton who broke two school records last night. The 100 Meter new record 12.06 and the 400 meter new record 55.18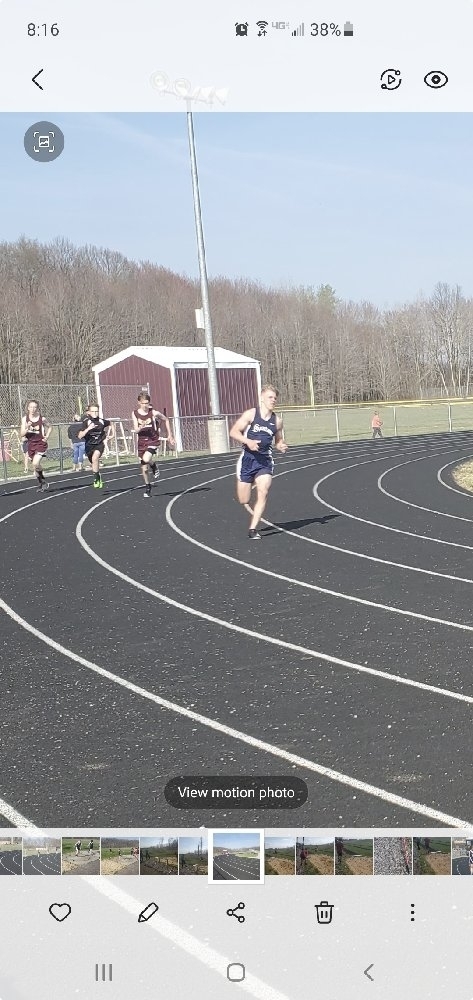 Another great Day In Court visit with Judge Iarocci. We have 6 more scheduled visits. It was an enjoyable experience for the students to have their day in court.
Day In Court: CMS students were able to visit Conneaut Municipal Court with Judge Iarocci today.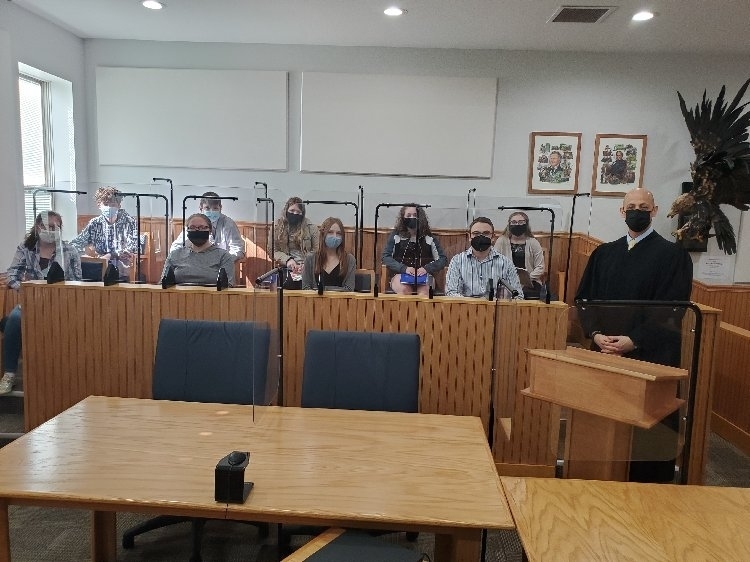 Middle School Tennis begins March 8th For More information join Remind Text @tencms to 81010 to Join
Logan Huston has been chosen as Rotary Student of the Month for February. Logan is very conscientious of his academics. He is one of the first to submit his work when working virtually and does not need to be told to get started when in the classroom. Logan participates well in class and is not afraid to ask for help when needed. He also exhibits great character. Logan is kindhearted and genuinely cares about others and it shows with his interactions with his teachers and peers.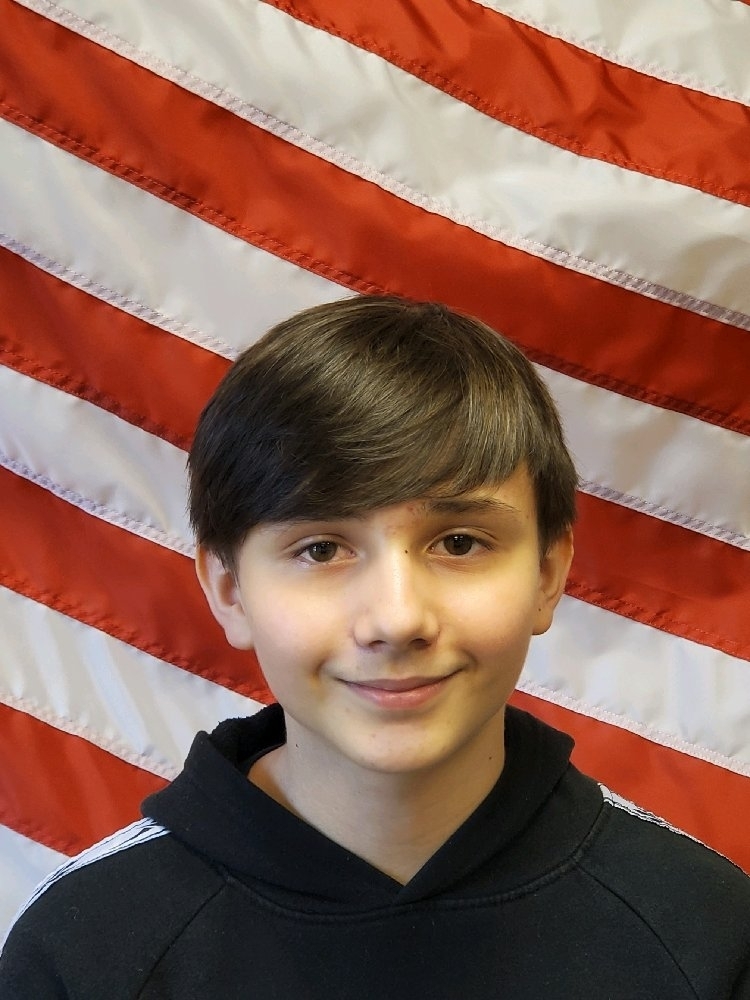 Judge Iarocci from Conneaut Municipal Court is meeting with our 8th graders today. The 8th grade students will be participating in My Day in court program this year. This will mark the 32nd year of this great program.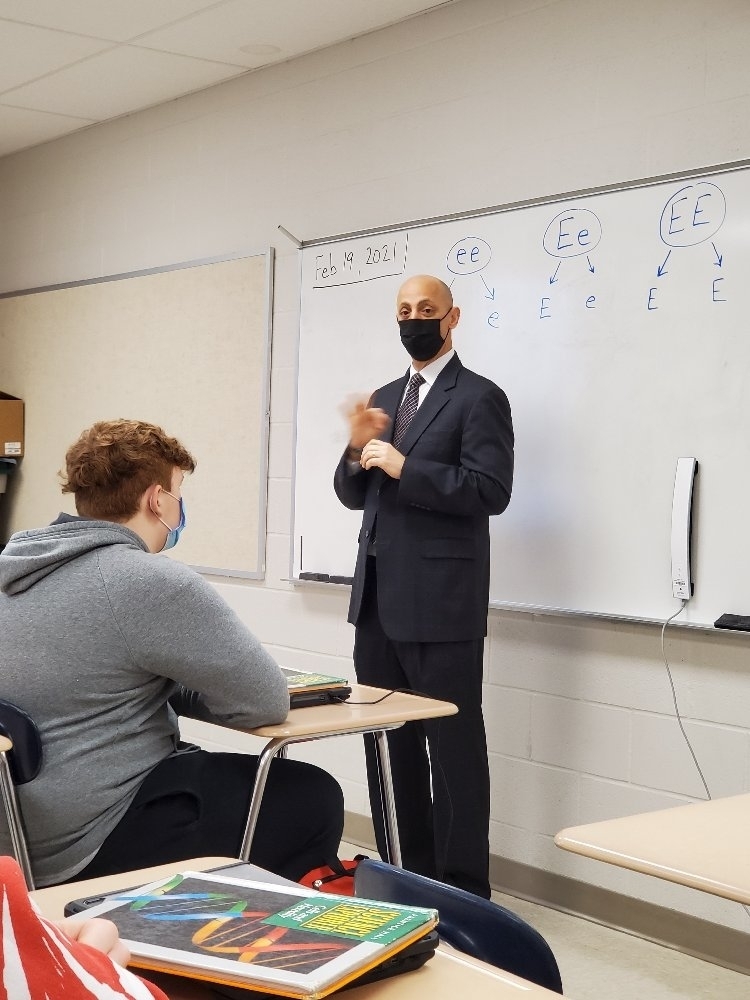 Maddie Zappitelli has been chosen as Rotary Student of the Month for January. Maddie is an outstanding role model for her peers. She exemplifies outstanding character inside and outside of the classroom, often going above and beyond in her academics and extracurricular activities. She is a goal oriented student and her organizational skills are superlative. Maddie never needs to be asked twice to do something -- she gets right to work and puts in her best effort. Her personal qualities are just as impressive as her intellectual accomplishments. Maddie is an extremely kind, sensitive, and an honest young lady. ~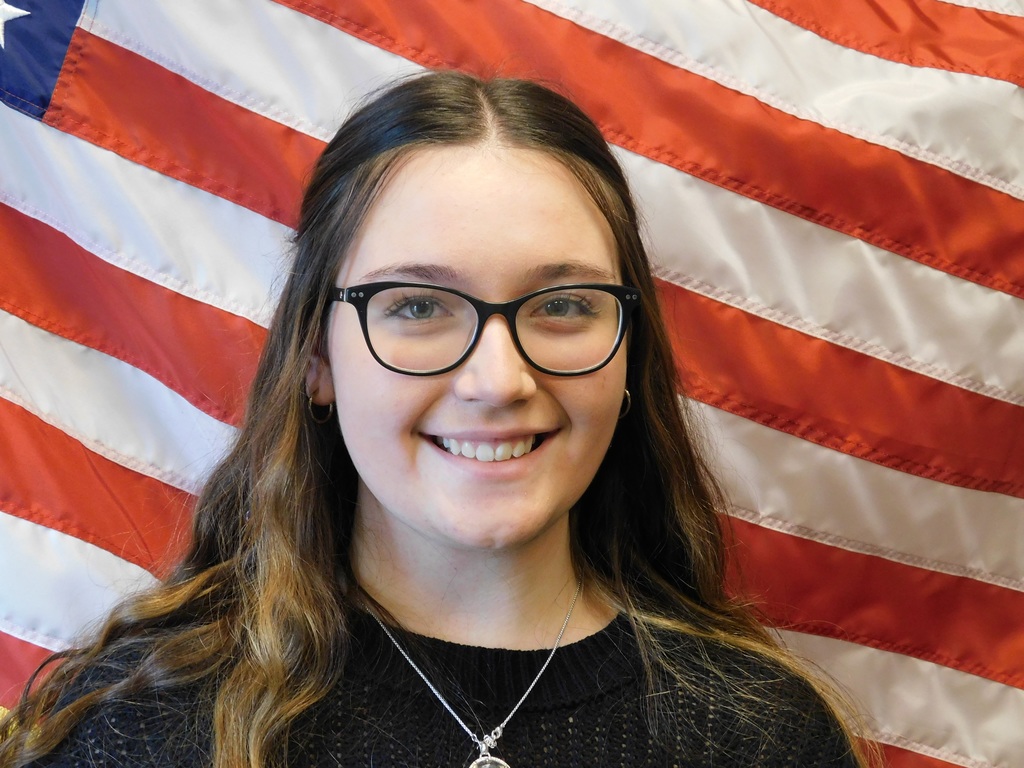 Bradley Eaton has been a true silver lining in this difficult year. He has faced every challenge head on and truly taken advantage of getting the most out of his education. Brad values each learning opportunity and actively participates in all lessons. He is not afraid to show leadership and help those who may be struggling. Bradley is always positive, polite, and courteous to peers and teachers. I think one of Brad's greatest strengths is his maturity which allows him to have impactful conversations about topics discussed in class. I expect great things for his future. CMS is lucky to have students like Bradley to help make our school a better place. Keep up the great work! For all these reasons and more, Bradley was an easy choice for student of the month.
Conneaut Middle School mylifetouch.com Picture Day Dates: Wednesday, February 17 - Thursday, February 18 Picture Day ID: EVT7PK2X9 Important Picture Day Information: February 17 & 18, 2021 SOAR families interested in Spring pictures please contact the office for an APPT time.
Congratulations to the CMS wrestlers. Bradley Eaton placed 1st in his weight class and was awarded the most Outstandinging Wrestler Award. Michael Newlun 4th place in his weight class. This was at the EOWL tournament.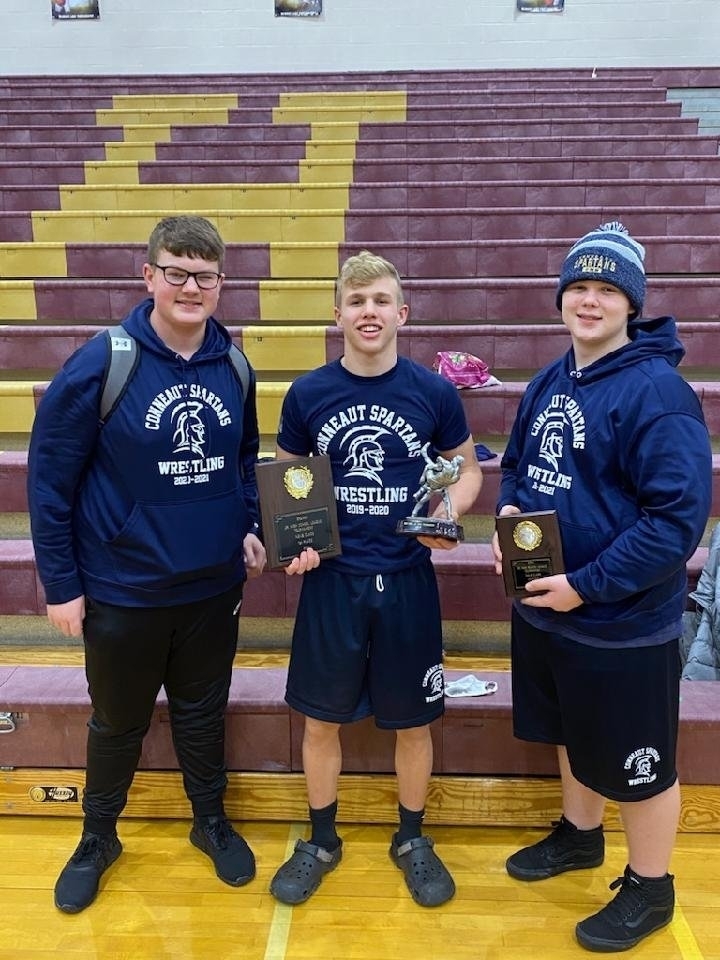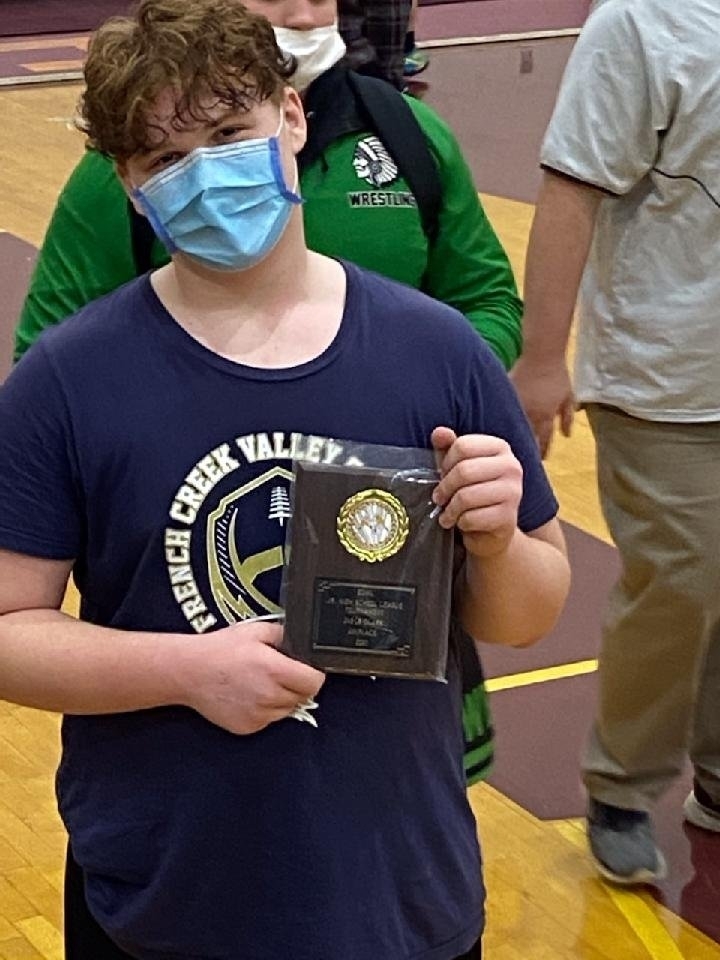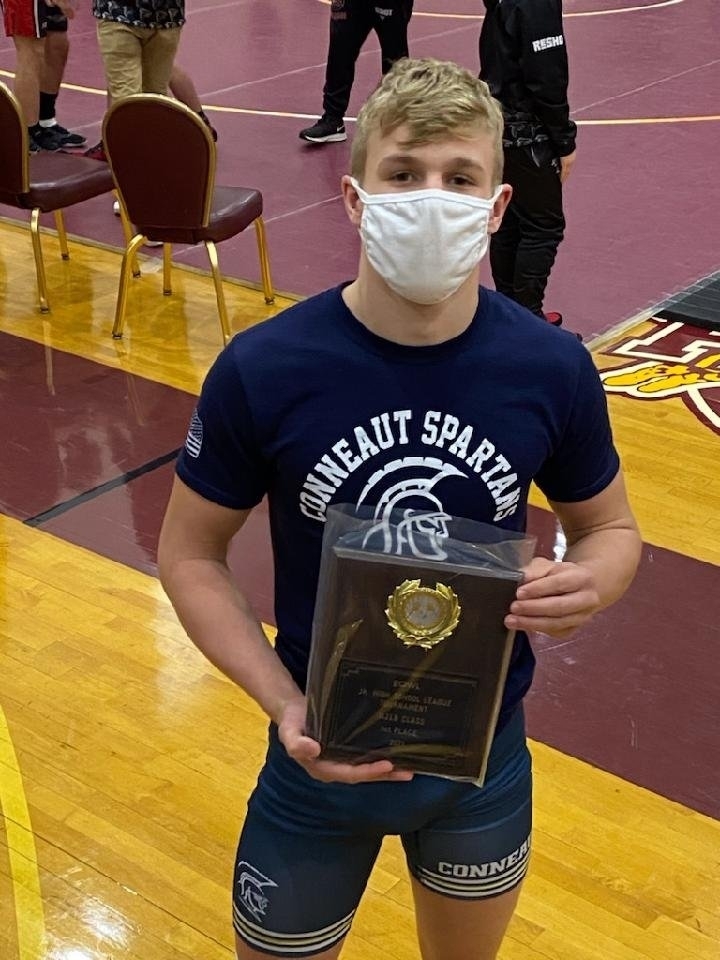 Conneaut MS: Reminder virtual classes for in person instruction begin this week (beginning Jan 4) Students please log into all classes at your designated times. SOAR students your classes resume this week as well. The board of education and Mrs. Riley will make a decision this week about the return to in person instruction for those students attending the hybrid learning model. I look forward to the return of our students to the building. If you have any questions please contact Mr. Kennedy at
jkennedy@cacsk12.org
Addison Kennedy is the 8th grade Rotary student for the month of November.  Everyday Addison walks into the building, she brightens our day with her smile (even under the mask). She also has a great sense of humor that makes us laugh.  Addison is a responsible, hardworking young lady always striving to do her best.  Teachers admire how she is inquisitive, always has a positive outlook and gives 110 on everything! ~ Mrs. Andrejack and the 8th grade staff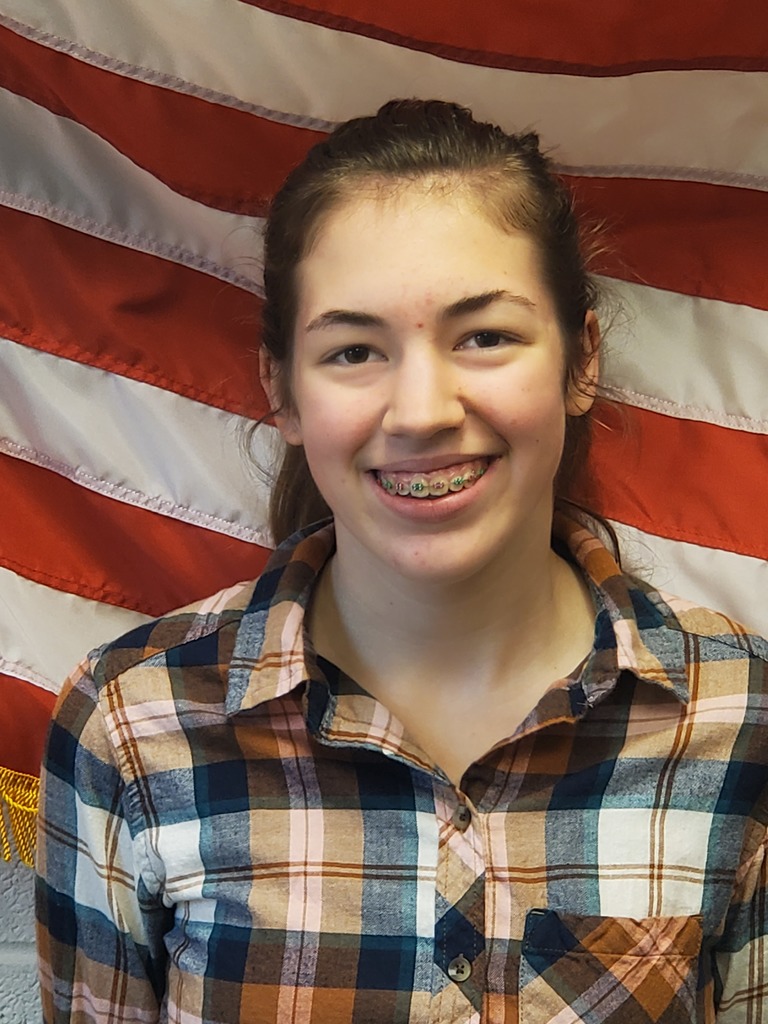 Student Expectations during Remote Learning: Beginning December 1, 2020 Students will continue their current schedule on-line as if they were attending in person. (Group A Students) Tuesday/ Wednesday students will meet live with staff on Tuesdays and Wednesdays following the Live Class schedule. (Schedule below) (Group B) Thursday/ Friday students will meet live with staff on Thursdays and Fridays. Students will be required to attend all live classes and complete attendance and assigned lessons on days they are not live with teachers. Conneaut Middle School teachers have shown all students how to access GOOGLE Meets, Zoom, and the GOOGLE classrooms. Students and teachers will utilize live streaming technologies through the GOOGLE platform. Teachers are available through email with any questions you might have. Virtual Conference time is a great opportunity to discuss student expectations during remote learning. Live with teacher Class Schedule 1st Period- 8- 8:45 2nd Period- 9- 9:45 3rd Period- 10- 10:45 4th Period- 11- 11:45 5th Period- 12- 12:45 6th Period- 1- 1:45 Attendance: Teachers will be taking attendance daily each period when live instruction is taking place. Your child must attend all class periods they are assigned and complete all attendance questions and assignments on non-live days. Basically make sure your child is logging in daily and completing assigned work. Also make sure that they attend their instructional days that they are meeting live with the teacher. Thank you for your patience and understanding, Jim Kennedy CMS Principal
Thaddaeus Huya is the 8th grade Rotary student of the month for October. Thaddaeus is a very bright young man who excels in his schoolwork. He is active in school sports and extracurricular activities outside of school. What strikes me most about Thaddaeus is how he treats others. He is respectful, helpful, and kind to all. He is a true representation of the Rotary motto "service above self". Keep up the good work, Thad!