It's Homecoming Week in Conneaut! Please see the graphic below for all the details on this week's festivities. We can't wait to celebrate with our Spartan community!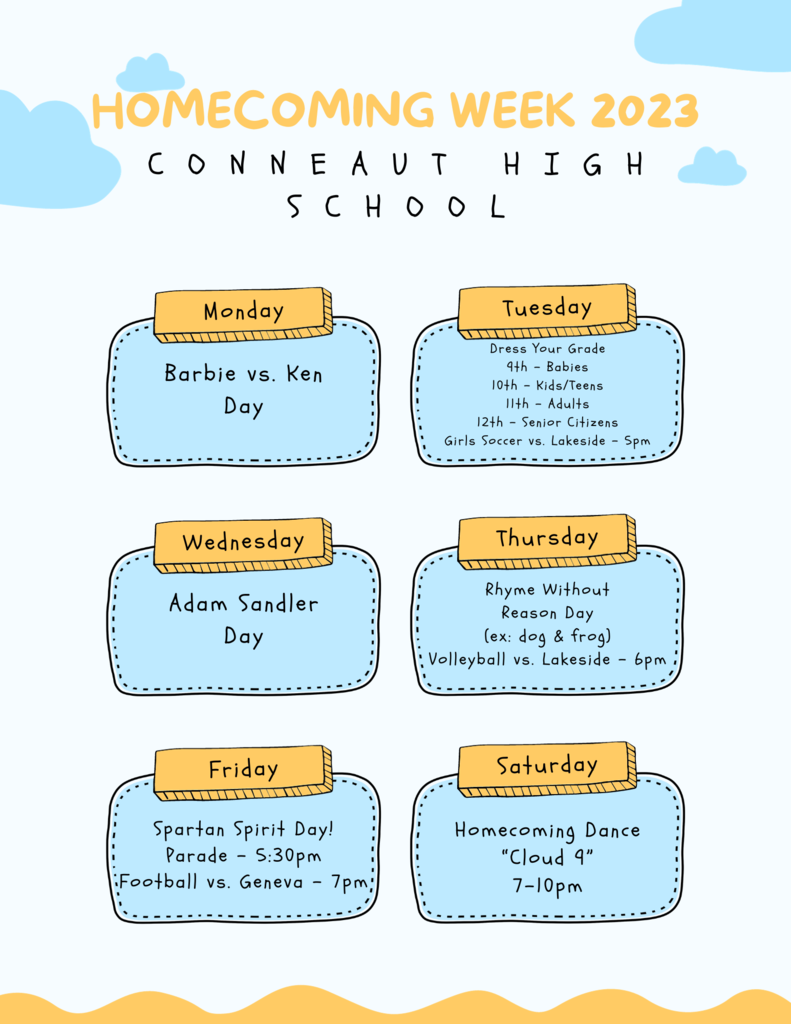 Picture Day for Conneaut High School is Tuesday, September 5! No order forms will be sent home. All students will have their photos taken on picture day, and photo proofs will be texted/emailed to the parent/guardian contacts we have on file. Photos can then be ordered online. See you Tuesday with your best smile! Enjoy the long weekend!

Conneaut High School has a rich tradition of hosting exchange students from countries across the world. In recent years we have welcomed students from Brazil, France, Italy, and Spain. We have partnered with a wonderful agency to bring these students here in the past, and they are once again looking to place 5 students in homes in this area. If you would be interested in welcoming an exchange student into your home this school year, please email
sanservitz@cacsk12.org
or call the high school at 440-593-7210.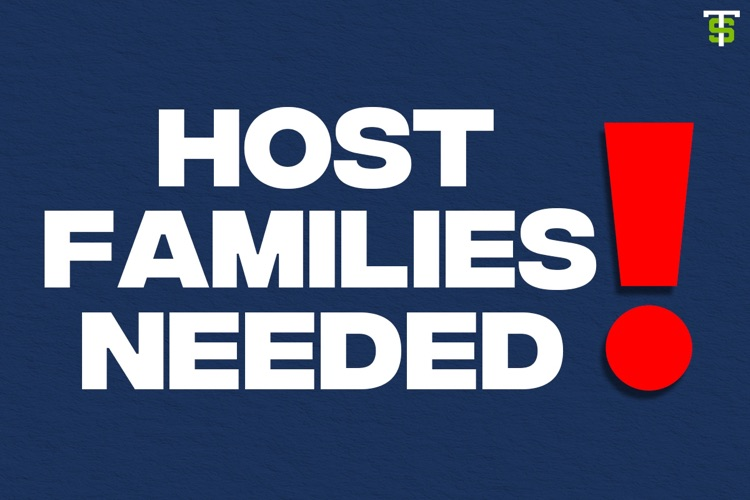 Parents and Guardians: please log in to FinalForms to complete your student's back-to-school forms for the 2023-24 school year. You should have received an email from FinalForms with a link to your account. If you did not, you can access it at this link:
https://conneaut-oh.finalforms.com/students
Remember, this replaces the traditional paperwork that used to be sent home on the first day. Your information is already populated in the online forms, and you will only need to make any necessary changes or updates and then sign off. Please take a few minutes to complete this information now so that we have the most up-to-date information for your child and household. If you have a change of address, you must also provide proof of residency. Once you have completed all your required forms, your student will receive an email to remind them to sign any forms they have to complete.

It's almost that time! Please plan to join us on August 28 or 29 for freshman/new student orientation and open house. Orientation groups have been split into two to accommodate larger groups. If your designated time does not work for you, please feel free to attend a different session. Orientation sessions are designed for incoming freshmen and students new to CHS this year. Open house is designed for current students in grades 10-12. Freshman/New Student Orientation: Monday, August 28 - 10:00AM (A-L) and 1:00PM (M-Z) Open House: Tuesday, August 29 - 10AM-12PM We look forward to seeing you!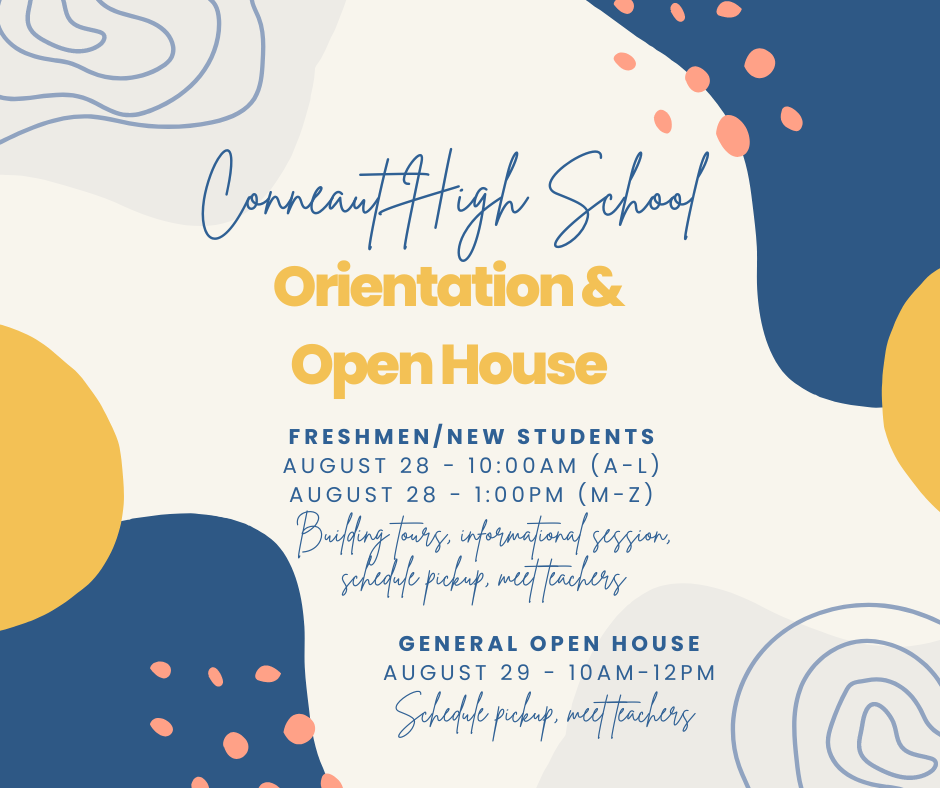 Join us for Meet the Spartans at Joslin Field next Thursday, August 10 at 5:30pm! It will be a great way to kick off the new school year!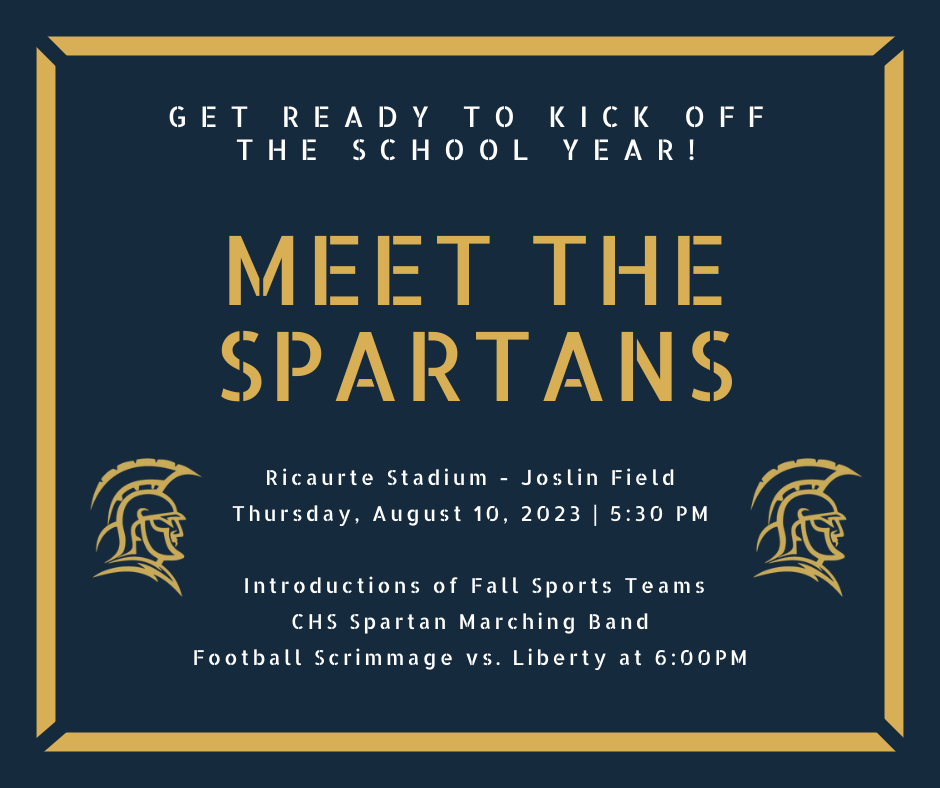 Summer school registration is open now! Students who failed any of the following classes this year are eligible to recover up to 2 credits this summer through our summer school program: English 9, English 10, English 11, Health, Physical Science, Biology, World Studies, US History, US Government, Personal Finance, or any computer class. Registration can be completed online at
https://forms.gle/a62fUTPd9MHjncFDA
. There will be an orientation meeting Tuesday, June 20 at 11:00am in the CHS cafeteria, and Chromebooks will be distributed at this time. If you have questions, please call the high school office at (440)593-7210.

Graduation tickets were distributed at practice this morning, and any extra tickets that were available have been claimed. Students who are not using all 6 of their tickets may give them to other families to be used. Please note, graduation tickets are FREE. No tickets should be sold for any cost whatsoever.

All student Chromebooks and chargers must be turned in no later than Monday, June 12. Any devices that are not returned will be billed to student accounts at a replacement cost of $275 for Chromebooks and $30 for chargers.

Seniors attending Baccalaureate on Friday: please wear your graduation gown, but do NOT bring your cap. Report time is 5:30pm at Corpus Christi Parish, 744 Mill Street. The ceremony will begin at 6:00pm.

Senior Reminders: Tuesday, June 6 - Spring/End of Year Sports Awards - 6:30pm Wednesday, June 7 - Senior Academic Awards - 6:00pm Thursday, June 8 - Senior Class Trip to Cedar Point - Buses depart 7:00am Friday, June 9 - Senior Breakfast - 7:30am at Township Park Upper Pavilion Friday, June 9 - MANDATORY graduation practice - 10:00am at New Leaf Friday, June 9 - Baccalaureate - 6:00pm at Corpus Christi Saturday, June 10 - Graduation Day! - Seniors report no later than 1:15pm to New Leaf All student fees must be paid and Chromebooks/chargers returned in order to receive your diploma on Saturday. If you do not attend the graduation practice on Friday, you MAY NOT participate in the ceremony on Saturday. Each student will receive 6 tickets for graduation, which will be passed out at the end of practice on Friday. A limited number of extra tickets may be available.

Attention senior families: Invitations for the senior academic awards ceremony have been sent to student email accounts (both CHS and A-Tech accounts) for those who will be receiving academic awards and/or scholarships. Please be sure to check your student email for more information. The ceremony will be held Wednesday, June 7 at 6:00pm in the cafeteria at CHS.

Senior Updates: Monday, May 15 is the last day to purchase tickets for the senior class trip and prom. Class trip tickets are $40 and can be purchased from Ms. McKinley. Prom tickets can be purchased online at
https://cacsk12.hometownticketing.com/embed/event/75
. Senior community service is due Monday, May 15. Students whose 25 hours are not complete and submitted by this date may NOT purchase a ticket for or attend prom. Members of the Art Club will be assisting seniors in signing the senior wall in the cafeteria on Monday, May 15 and Tuesday, May 16. Seniors should plan to stop by the cafeteria during lunches (11:08-12:38) on these dates to sign their names.

Calendar update! Please note, some dates on our calendar have changed for the end of the school year. These changes relate to students in grades 9-11. See the graphic below for more information!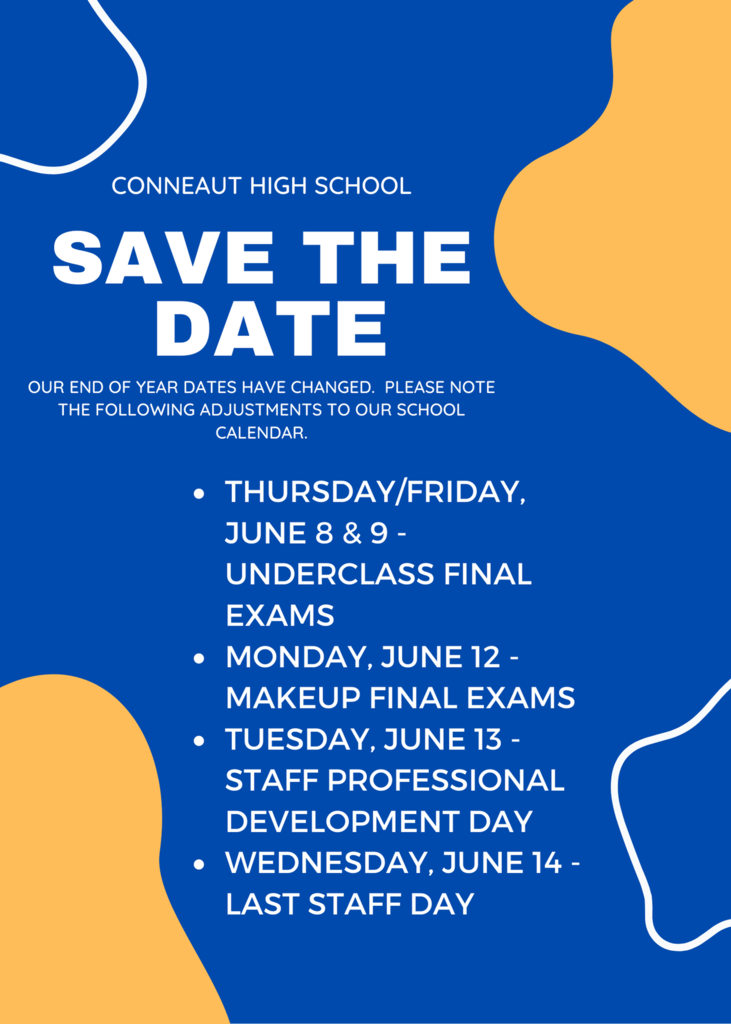 Seniors, the deadline to submit community service hours for approval is Monday, May 15. If you have not submitted at least 25 hours, you will not be eligible to participate in graduation. You also will not be eligible to purchase a prom ticket or attend prom if your community service is not completed. If you have questions about your hours, please see Mrs. Anservitz in the office or email
sanservitz@cacsk12.org
.

Attention Sophomores! Applications are now open for the 2023-24 Youth Leadership Program. This program, sponsored by Leadership Ashtabula County, is open to any student who will be in 11th grade this fall. It is a wonderful opportunity for students to strengthen leadership skills while learning about community engagement. Applications can be completed online at
https://www.leadershipac.org/apply-to-youth-leadership
. The deadline to apply is May 15, 2023.

The deadline to order the 2022-23 edition of The Tattler, Conneaut High School's yearbook, is quickly approaching! Be sure to place your order online at
www.yearbookforever.com
or see Mrs. Tallbacka for an order form. April 30th is the last day to order!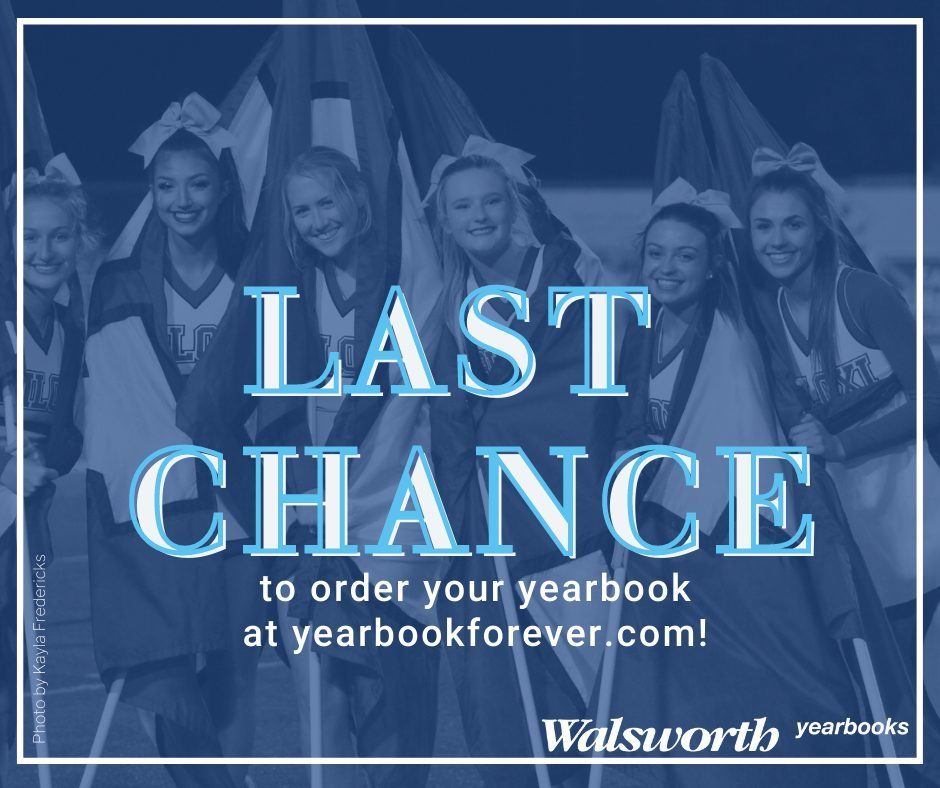 Parent-Teacher Conferences for Conneaut High School will be held Thursday, March 16 from 3:30-7:00pm and Friday, March 17 from 8:00-11:30am. There is no school for students on Friday, March 17.