CACS Bus Route Stop locations have been published on our website. Specific student stop information will be sent to Conneaut families via mail soon.
https://www.cacsk12.org/browse/140605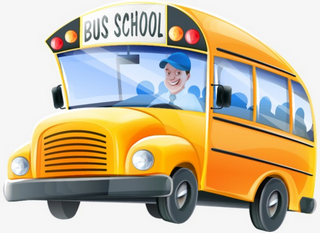 CHS yearbooks will be available for pickup on Thursday, Sept. 3 from 7am - 7pm in the high school office. These are yearbooks from the 2019-20 school year that were previously purchased, and no extras are available. Information about yearbooks for the 2020-21 school year will be coming soon.

It's finally GAME DAY! Make sure you tune in... We are excited to bring you week 1 of Conneaut Spartans Football vs the Grand Valley Mustangs live from Joslin Field 2:00 pm Saturday August 29, 2020. Important message from the Conneaut Area City Schools is as follows: "Due to COVID-19, this year, the season depends on the cooperation and support from everyone to follow the safety guidelines set by the Ohio Department of Health, the Governor's Office and the Ohio High School Athletic Association. By order of the Ohio Department of Health, only 15 percent of the stadium's permanent seating capacity may be admitted into the game. Because of this mandate, only essential personnel and each football player, member of the band, drill team, majorettes, and cheerleaders are limited to a set number of family members as determined by the district. No other spectators will be allowed into the event." 1360 WOW Sports in conjunction with the Conneaut Area City Schools will be providing live streaming on YouTube and Facebook, see link below. Our play by play team of Matt and Ben Jarvi will be providing the commentary. If anyone has difficulty viewing the livestream, you can tune into 1360am on your radio to listen live. Be sure to hit the subscribe button on our YouTube Channel and Like our page on Facebook. The pregame show begins at 1:45 pm. To view the game live follow the link below.
https://m.youtube.com/channel/UCbn25Dy9VvkBF2Gk84YTxlQ
Go Spartans!!!

Due to severe thunderstorms , (damaging winds, heavy rainfall and potential lightening) predicted to hit our area between 6-9 pm, tonight's game vs Grand Valley is being postponed. The Game will be played tomorrow, Saturday August 29, at 2:00 pm at Joslin Field. For the safety of our students and families, especially with COVID restrictions in place, we are making this call. It will still be broadcast tomorrow!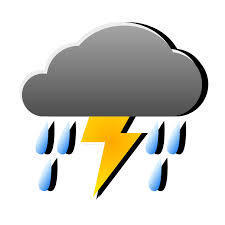 CACS Teachers and Staff reported back to school today to officially begin the 2020-21 school year! Families will be called this week to schedule an appointment for a time next week (Aug 31-Sept 4) for Chromebook distribution, packet pickup and paperwork. SOAR families will be scheduled for a time on either Sept 1 or 2. If you do not get a call, please call your student's building on Monday. Bus routes and times will be announced soon. Remember, in school instruction for students will begin on either Tuesday Sept 8 (for Tues/Wed cohort) or Thursday Sept 10 (for Thurs/Fri cohort). Tomorrow, we will walk the buildings again with the Conneaut Health & Fire departments. We continue to work on our plan to open schools in a safe and responsible manner. Stay tuned as we will continue to bring you information as we have it!

Beginning on Tuesday, August 25, 2020 the ATECH bus will be leaving the CHS front parking lot at 7:25 a.m. and will return at 3:00 p.m. ALL students are required to wear a mask while on the bus.

Putting finishing touches on transportation. In general students in grades 3-12 who live EAST of Mill St or SOUTH of I-90 will attend on Tuesdays/Wednesdays. Students who live ON Mill St, WEST of Mill St, Amboy and NORTH of I-90 will attend Thursdays and Fridays. LPS students K-2 will attend Tuesday through Friday.

Kids, COVID-19 and the School Year: Best Practices To Support Safety Thursday, August 13, 2020 | 12:00 p.m. – 1:00 p.m. Go to this link to register:
https://uhhospitals.zoom.us/webinar/register/WN_PmGD8gquToersg9KhNiVEQ
Topics covered will include: • Updates about COVID-19 • Healthy restart recommendations • Plans for safely reopening schools • What parents can expect • Q&A discussion

Attention Spartan Families, Please fill out this registration survey (one per household) for the 2020-2021 school year. Please understand the Reset and Restart Plan is fluid and is subject to change. It is important we have this completed by Friday so we can get to you information regarding bus routes and class assignments.
https://forms.gle/yEHbn4c664mcT5Zr7

I know there are many families waiting to hear about the Spartan RESTART and REOPEN plan. Please know that we will release the plan in it's entirety soon. We will also have a video to explain the plan. For now, here is a quick synopsis of what is happening. As always, this is subject to change. Families will have two options for learning environments when students return to school. Please note this is subject to change and will formally be approved by the Board of Education August 19th: Option 1: Attend school in person • Students and staff should conduct daily health checks prior to leaving home • Ride a bus to school or be dropped off • Social Distancing, board policies and safety protocols in place • Face coverings worn in grades 3-12 • As of July 22, 2020, students will follow Gold "2"; they will be in school Tuesday/Wednesday or Thursday/Friday. Other 3 days will be remote. • Week of August 31-September 4th students will be remote with individual in school appointments to meet the teacher and receive computers • Gold "2" in school cohorts will start September 8th Option 2: SOAR –Spartans Online Academy Remote - online learning from home • Students enroll for a semester at a time • Online classes with support from Conneaut teachers • Students engage in online learning and independent assignments • Curriculum follows the Ohio Department of Education guidelines • A child enrolled in SOAR will be eligible to participate in extracurricular activities • Register for SOAR by contacting Lori Riley, Superintendent at 440-593-7201


I know everyone is anxiously awaiting the announcement of our formal plan. We are still working through the guidance from ODE and ODH at this time. I can say that the schools will be open in the fall for in person instruction for a minimum of two days per week. However, we are looking into the possibility of opening for students for additional days as we develop a facial covering policy, temperature checked policy, and social distancing policy. We have met and/or are meeting with the Conneaut Heath Dept, both Conneaut associations and County Superintendents /Health Departments. I want to make sure I present a plan to our board that takes into consideration educating students, meeting their social/emotional needs and protecting the health and welfare of our students, staff and families. We also need to be prepared for the possibility to switch from in class to at home learning at a moments notice. That plan will be presented to the Board on July 22. We will be sending out a registration survey soon. Please also remember, if you wish to take advantage of SOAR, the at home digital academy, call Lori Riley at 593-7201 for information. Also, if you have a mobile device, go to your App Store and download the Conneaut Schools app. It's free and our new way to reach more families. Guidance on opening schools is ever changing and we are working through that to put our plan together. We wants to do what's best for everyone. Thank you for your patience.

Lunches for students for the month of June will be handed out on Tuesday's at 11 AM at the following locations: Conneaut High School Astatic Parking Lot (Corner of Jackson & Broad) Fire Station 3 (Corner of Middle & Biscoff) JD's Pizza (Corner of Route 20 & Locust) Corner of Russell & Harbor Street Monroe Fire Hall Highland Apartments (Back parking lot) Lakeshore Primary School

Reading every day is still important even in the summer. Please sign up for summer reading with our friends at the library!