Remote Area Medical is coming to Ashtabula County! If you have gaps in your medical coverage or do not have vision or dental insurance, Remote Area Medical or RAM can help…and at no cost to you! All ages welcome!RAM is a FREE clinic providing basic medical, dental, and vision care, including chiropractic care, acupuncture, and hearing screenings!This year, the clinic takes place at Lakeside High School April 2-3 with doors opening at 6:00am. Services are provided on a first come, first served basis. COVID safety protocols are in place to ensure everyone is protected. Masks are required in the clinic and screenings will be completed prior to entrance. Have questions about services? Call 865-579-1530 or logon to the website at ramusa.org to learn more about this free program.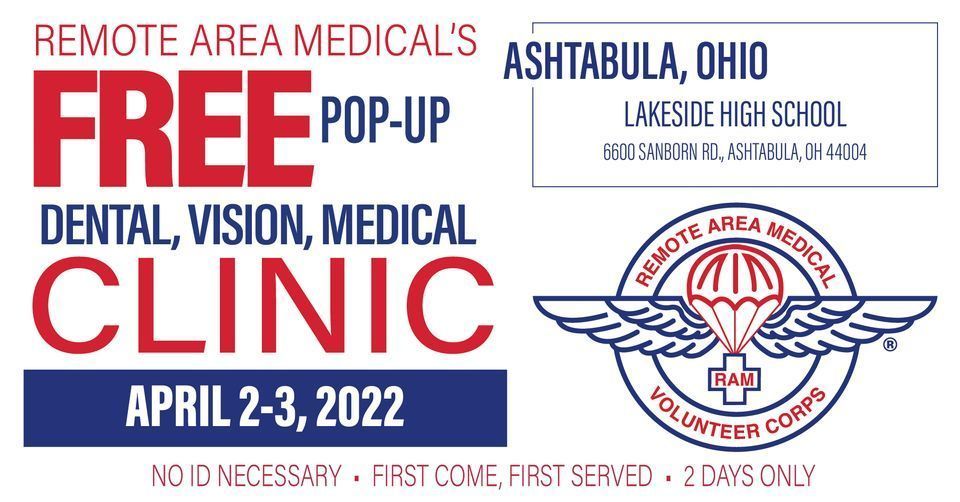 This Saturday, March 5th, the freshman class will be hosting a craft and vendor fair at Conneaut High School from 9am-3pm. Over 40 crafters and vendors will be spread out in the cafeteria and the hallways. The show will feature a visit from the Easter Bunny, concessions, a 50/50 raffle, and a Chance Auction which will be drawn at 2:00. Admission is just $1 for adults. Students and children are free. Come out and support local crafters and vendors and the freshman class. Please use the Jackson St entrance. Also on Saturday, there will be a clean up day at CLYO. This will begin at 10am. There will be a sign up sheet at the concession stand for those needing community service hours.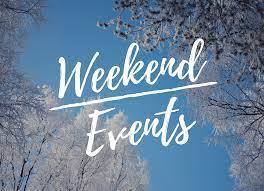 Effective Tuesday, March 1, 2022, the Conneaut Area City Schools will no longer mandate that masks be worn in school buildings or on buses or vans operated by the district. This change is intended to align with the CDC's updated guidance, which no longer recommends universal masking in K-12 settings in areas with low or medium COVID-19 community levels. Currently, Ashtabula County is at a medium level. This moves the intended date up from March 7 to tomorrow. The district supports any family who may wish for their child to still wear a mask. We recognize we may have children or families who are at risk of severe illness and we want to continue to allow for the protection of those families. Thank you for your continued support and cooperation. Stay #SpartanStrong!

Due to icy road conditions in some areas of the district, there is no school in Conneaut today. Stay safe.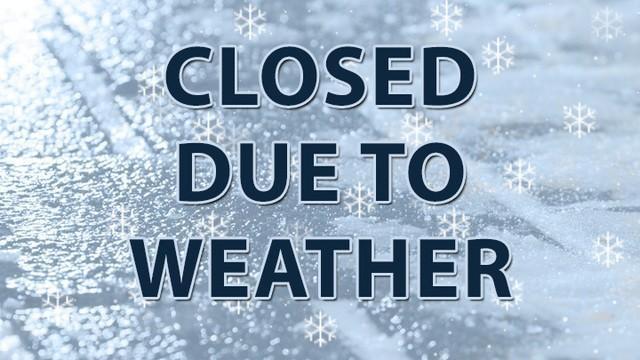 Due to a train stopped at North Amboy Road, Bus 7 for LPS will be 15- 20 mins late this morning.

Check out this information about the Ashtabula Little League Challenger Division tryouts. The mission of the Challenger Division is "to provide an opportunity for individuals with intellectual and physical challenges to enjoy the benefits of Little League participation in an environment structured to their abilities." Tryouts are Saturday, March 19th at Saint John School. The time of tryouts will vary depending on age (see second image). For more information, contact Kevin Grippi at 440-812-4032 or Kym Baldwin at 440-223-5077.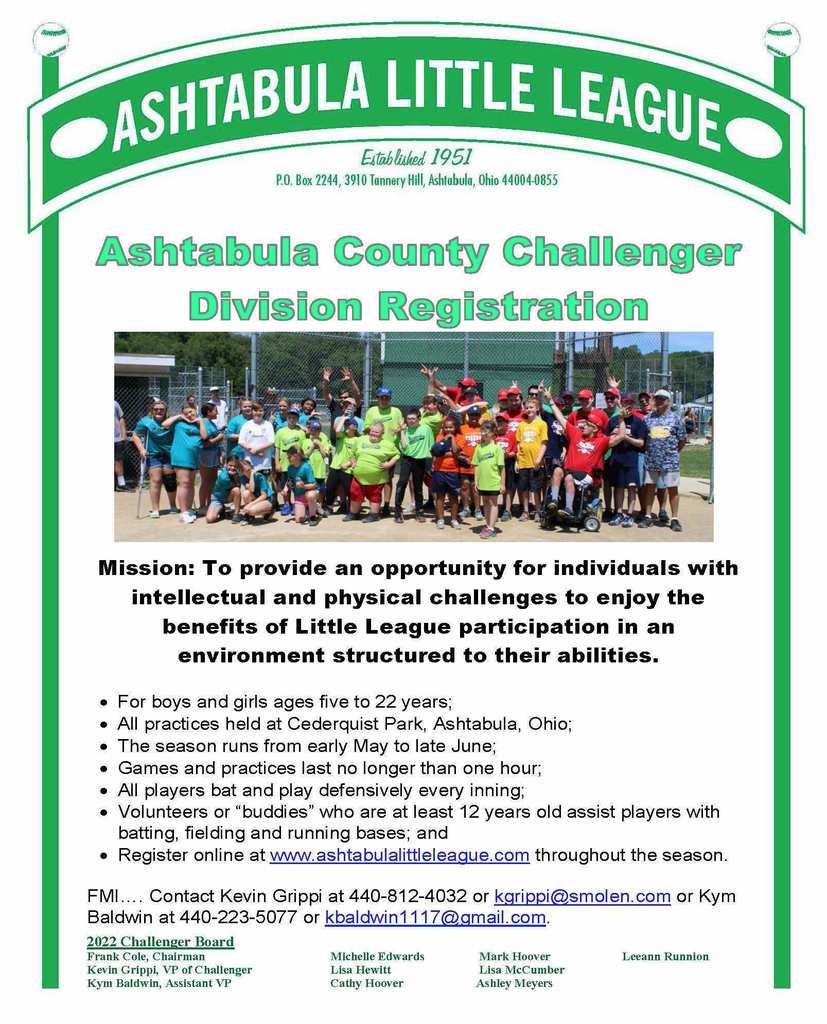 Conferences that have been scheduled for this morning have been canceled and will be rescheduled. Staff will not need to report today unless contacted by your administrator or supervisor.

There is a College Credit Plus meeting TONIGHT, Thurs. Feb. 17 @ 6:00 pm. It is in the CHS study hall room. All students who will be in grades 7-12 next year are eligible for this program. Please plan on attending if you or your student is interested in learning more about CCP.
The following message that was sent by transportation will only impact the Lakeshore Primary School route in the afternoon. 02/17/2022 Thursday Due to staff shortages in the afternoon, Bus 18 will be running 20 - 30 minutes later then regular times. Bus 5 will be replacing Bus 18 for drop offs.

02/17/2022 Thursday Due to staff shortages in the afternoon, Bus 18 will be running 20 - 30 minutes later then regular times. Bus 5 will be replacing Bus 18 for drop offs.

Wed 2/16/2022 This is a TEST message by the transportation department for the district communication program. This system will help provide updates if buses are running late or changed due to issues with staff, traffic or other problems. Again, this is only a TEST message. Thank you!

After participating in county and UH webinars the past two weeks, and after consultation with the Conneaut Health Department, beginning Monday, March 7th, masks will be strongly recommended and encouraged for students and staff but not mandated. It will be optional for students based on parental recommendation. The change in the mask policy is due to the current downward trends in positive cases and hospitalizations. The current mask policy will remain in effect until March 7 (13 more school days). This plan is subject to change based on current community spread and county caseload numbers. Masks are still required on transportation, per Federal requirements. The District reserves the right to require masks at events (i.e. Seussical) Students who have been exposed and vaccinated will have to wear a mask in school for 10 days regardless of parental choice, per CDC requirements (Mask to Stay). Students who are exposed and unvaccinated will have to quarantine for 5 days. Students who are not masked in school will be subject to increased quarantine and contract tracing. Lori A. Riley, Superintendent, February 11, 2022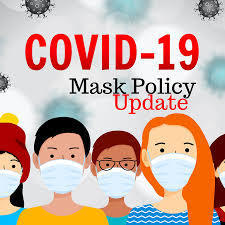 Greetings once again from your full time Superintendent and part time meteorologist Lori Riley. We are now in the second wave of this week's winter storm. Robust snow will continue overnight and the wind will cause blowing and drifting snow. This will most likely make travel in the morning difficult. Therefore, for the safety of our students and staff and because this storm continues to be a doozy, all CACS school buildings will be closed again tomorrow and there will be no live learning taking place. Please make sure your students complete any work that has been posted or sent home for Friday. Enjoy your snow day, long weekend and please stay safe and #SpartanStrong!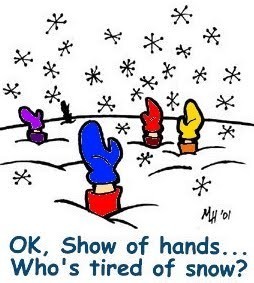 There are two things we know for sure on this Twosday (2-2-22). The groundhog saw his shadow which means 6 more weeks of winter AND we are supposed to get snow tomorrow. Since we were anticipating this snow event at the beginning of the week, all students were sent home with schoolwork and devices today. Because this is being rumored to be a doozy, all CACS school buildings will be closed tomorrow and there will be no live learning taking place. Please make sure your students complete any work that has been posted or sent home. Enjoy your snow day and stay safe!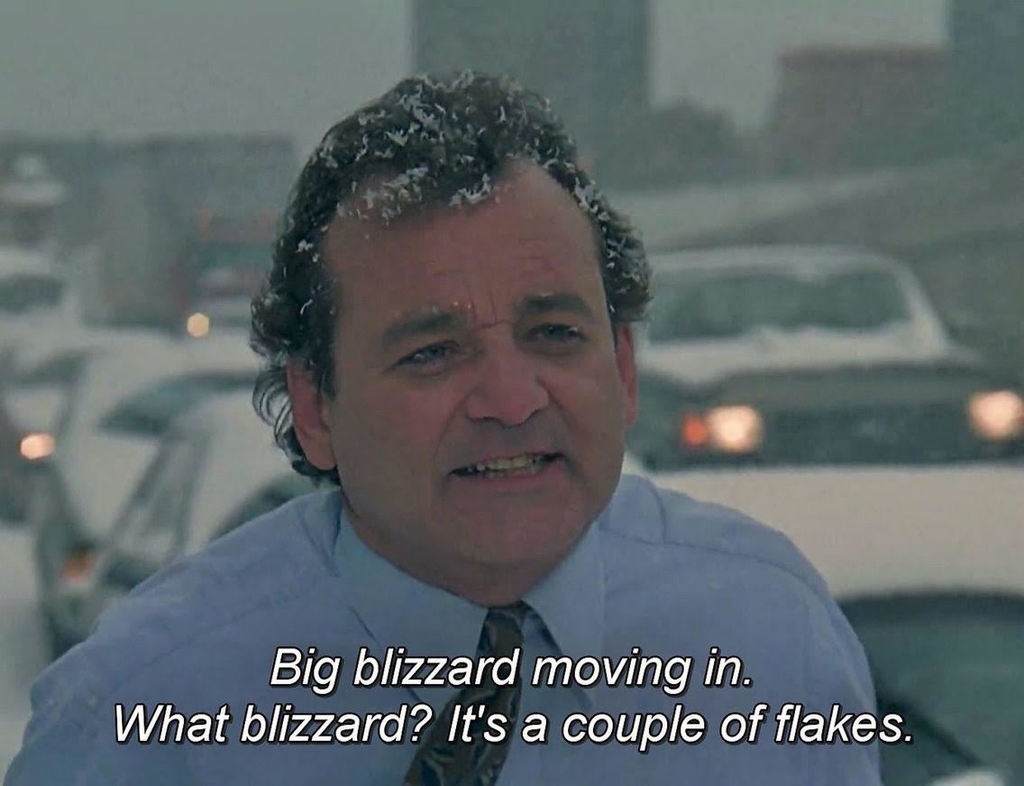 There is a wind chill advisory that is in effect until 11 am tomorrow. Very cold wind chills as low as 15 degrees below zero are expected. Therefore there is no school in Conneaut tomorrow. Stay warm Spartans.

Due to weather and road conditions at this very moment in time, Conneaut Area City Schools will have a snow day today. Please stay safe and warm. Thank you.
ATTENTION PARENTS: Please disregard any contact made by Apptegy (our attendance calling system) in regards to absences today - Monday, January 24, 2022. For some reason, they received information concerning absences and calls were made to some homes even though students were not scheduled today. We apologize for the inconvenience. We will look into the reason it occurred and correct the situation for any future non-student days. Thank you!

As of now we are planning on returning to in person school tomorrow. We will update if there are any changes.

After much thought and consideration, we have decided to utilize another remote learning day tomorrow for the safety of our students. We want to give our families enough time to prepare for arrangements now rather than wait to see what the morning weather holds. Staff will report. We will still run shuttles to Atech, St Johns and other out of district schools should they be in session.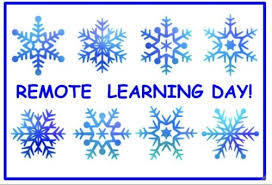 After driving around town this afternoon I have noticed that the main roads are drivable but the side roads are still narrow which makes travel for our buses difficult and the safety of our students very much a concern. I also consulted with our City Manager, and appreciate the work his crews are doing to make the roads less hazardous. Therefore, tomorrow we will pivot back to a remote learning day for the safety of our students and drivers. Staff will report to their buildings. Please make sure your students' devices are charged so they will be able to participate in the remote schedule they used last week. While we know this is not ideal, the safety of our students is our top concern. Because we had just had a remote week, we know the devices are home and students can connect with their teachers. This is why we have decided to utilize a remote learning day. Remember the semester ends on Friday. Again we thank you for your flexibility tomorrow.