Remember students return to in person learning Tuesday, November 30th. Happy Thanksgiving to our Spartan Families and Friends. We are thankful for all of you. Stay well, stay safe, and stay #SpartanStrong!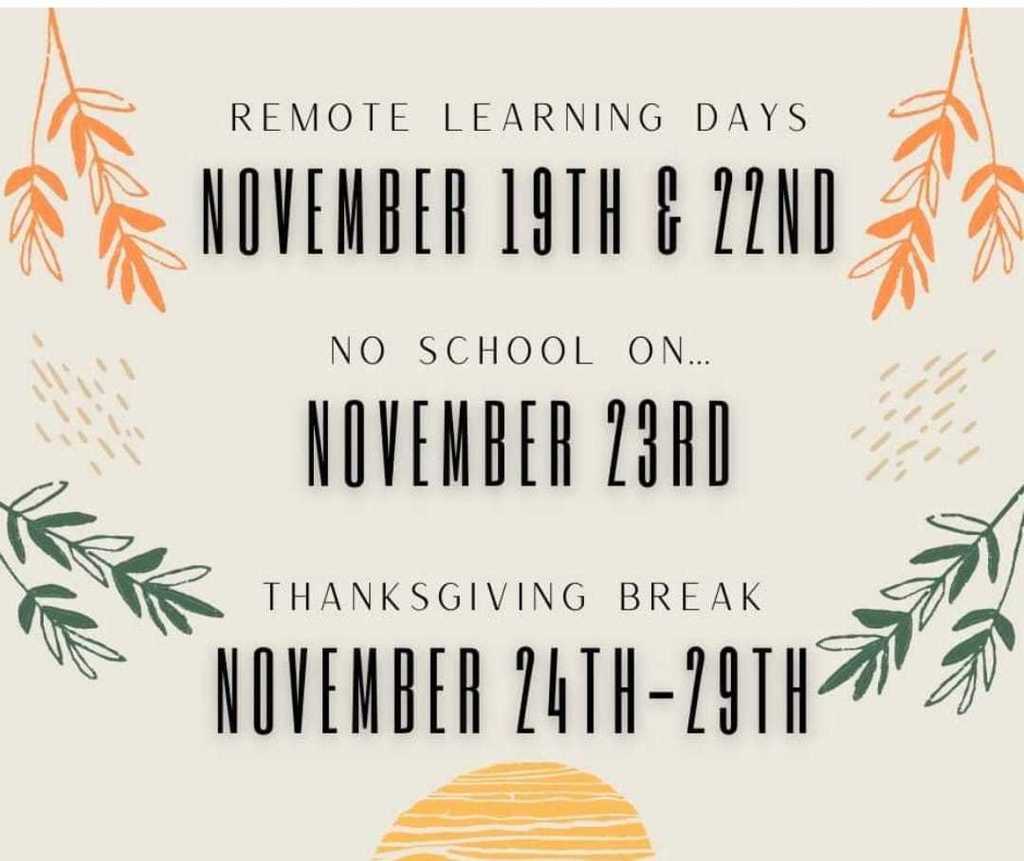 Today I met with Conneaut Health Commissioner Nichele Blood and CACS school nurse Louise Cleveland to discuss the surge of COVID cases in Conneaut. While we can't , as a school district, control the outbreak, we can do our part to help stop the spread ahead of the Thanksgiving holiday. Therefore I have the following announcements to make: 1. The district will observe REMOTE LEARNING DAYS on both Friday Nov 19 and Monday Nov 22. There will be no school for students or staff from Tuesday Nov 23-Monday Nov 29. We will return in person on Tuesday November 30th. 2. The Conneaut City Health Department will be holding a Pfizer COVID vaccination clinic TOMORROW beginning at 2:30 pm for students ages 5-11. If you would like your child to receive a vaccination, please call 440-593-3087 to schedule an appointment. 3. Please keep your children home if they are ill and please check them for COVID symptoms before sending them to school. If you use an at-home test kit, please notify the health dept. if you receive a positive result. 4. Do not attend or host a holiday gathering if you are sick or have symptoms of COVID-19. Celebrating with the people you live with is the safest choice. We wish everyone a safe and healthy Thanksgiving. Stay Spartan Strong! Lori A Riley, Superintendent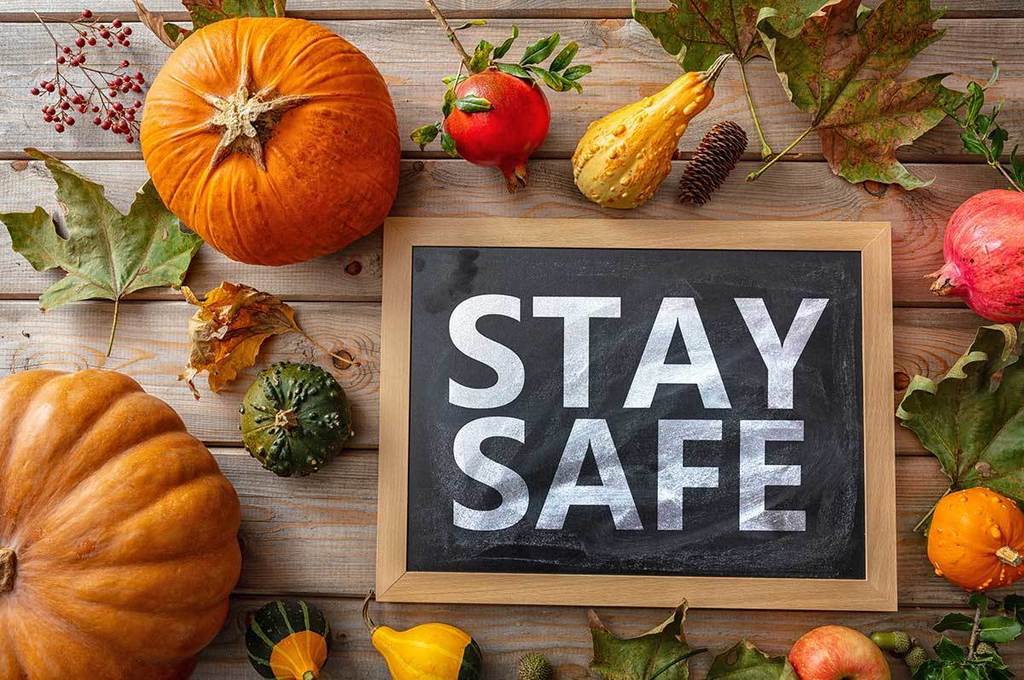 Save the Dates! Upcoming Remote Learning Days-Friday, November 19th & Monday December 6th for all buildings! The Conneaut City Health Department will be holding a Pfizer COVID vaccination clinic on Tuesday, November 16th beginning at 2:30 pm for students ages 5-11. If you would like your child to receive a vaccination on this day, please call the Conneaut Health Department at 440-593-3087 to schedule an appointment.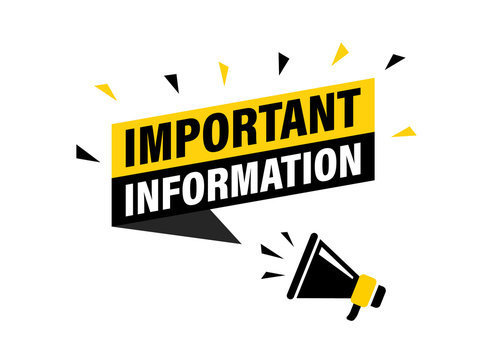 DISTRICT PHONE ISSUES: Tuesday, November 9. 2021 There have been some issues with the district telephones. The problem is being worked on. Some in-coming and out-going calls are not connecting. We hope this issue will be resolved soon. If other information is available, it will be posted on our website. Thank you!

Due to high COVID related illness, quarantines and other absenteeism, both Gateway and Lakeshore Schools will be on remote learning days tomorrow, Friday November 5th. We do want to remind families to please check their children for symptoms before they send them to school and to please keep them home if they are sick or show signs of sickness. Also please make sure the school has multiple working contact numbers so we may reach you in case of an emergency. Today, during the Governors press conference, the data shows Ashtabula County as the 8th highest county with occurrences. So COVID is not done with us yet and we need to be vigilant against this virus. We will do extra cleaning tomorrow at both Gateway and Lakeshore while students are on a remote day. Thank you and stay Spartan Strong!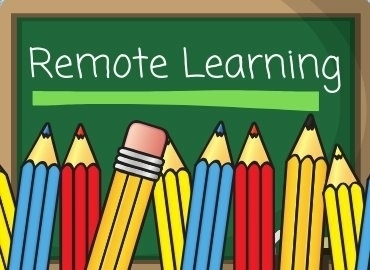 This Saturday, November 6th, the freshman class will be hosting a craft and vendor fair at Conneaut High School from 9-3. Over 60 crafters and vendors will be spread out in the cafeteria and the hallways. The show will feature concessions, a 50/50 raffle, a Chinese Auction (which will be drawn at 2 pm) and a visit from Santa! Admission is just $1 for adults. Students and children are free. Per district policy, masks will be required. Please enter at Jackson St. Come out and support local crafters and vendors and the Class of 2025!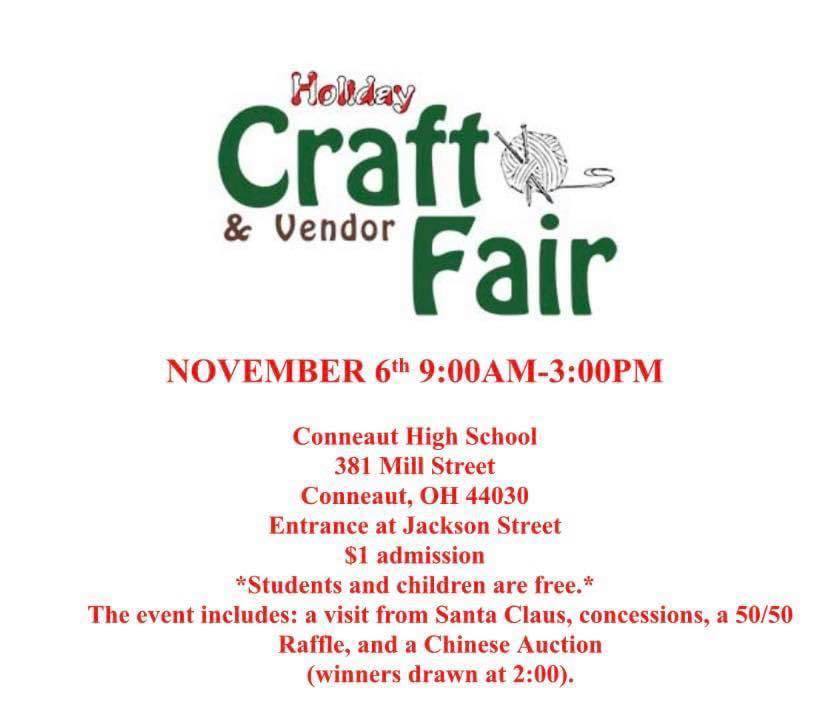 Dear Spartan Families, Beginning tomorrow, November 2, we are working with the Conneaut Health Department and making some adjustments to quarantining students and staff who may have been exposed to Covid either at school or at a school related activity. We do want to stress that vaccination and mask usage remain critical components to ensuring a safe school environment. Additionally, we will be adopting a MASK TO STAY policy. On October 25th, the Ohio Department of Health released an in-school quarantine alternative called MASK TO STAY. This allows students and school staff who have been exposed to COVID-19 to remain in school. This recommendation is informed by a growing body of national experience, a pilot in Warren County, and experience shared by other local health departments that points toward a low number of individuals with direct contact to a COVID-19 positive individual within a school setting who convert to positive cases. Please note: Eligibility to participate in mask to stay is contingent on the exposure being in the school setting or school-related activities. This does not apply to household exposures or exposures outside of the school setting or school-related activities. MASK TO STAY The Conneaut Area City Schools will follow the guidance below for PK-12 students and staff exposed to COVID-19 in a school setting. Direct contacts, regardless of vaccination or masking status, may remain in the classroom environment if they do the following: · Properly wear a mask over the nose and mouth for 14 days after their last date of exposure. (all staff and students are masked at this time). During meals, students will sit alone or behind a barrier. · Self-monitor, parent-monitor, and monitor in school for symptoms of COVID-19. Students on a direct contact list will report to the school clinic upon arrival for monitoring of symptoms. · Isolate and get tested if they start to experience symptoms associated with COVID-19 (regardless of level of severity). Direct contacts for COVID-19 are those individuals who are identified as being directly exposed to COVID-19 by the positive case. Remember, COVID-19 is a respiratory virus and does not require physical contact to spread. It is spread through sneezing, coughing, talking, and breathing. These factors should be considered when determining level of exposure and direct contacts. Best practice for distancing is 3 ft. with everyone masked, 6 ft. if the individual is not masked. Parents and students are responsible for symptom monitoring; however, if nurses/school staff see a child exhibiting symptoms they should act accordingly. Parents also have the ability to keep their child home if they are identified as a direct contact. Thank you, Lori A. Riley, Superintendent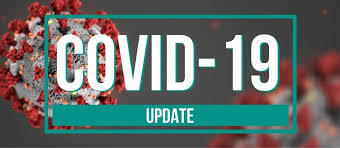 Happy Sunday everyone! As you settle in to watch the Browns/Steelers game and then head out for trick-or treating, I just wanted to remind you that there is NO SCHOOL for students tomorrow, Monday November 1st. This is a Professional In-Service/Records Day for Staff. Have a safe and fun Halloween Spartans!~Mrs Riley, Superintendent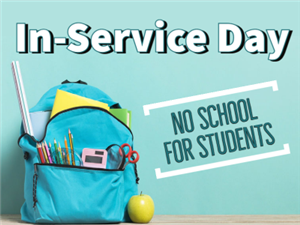 DRUG-FREE LOOKS LIKE ME! Red Ribbon Week 2021 (Oct. 25th - Oct. 29th) ..a schedule of events for all Conneaut Schools is listed on the district's website...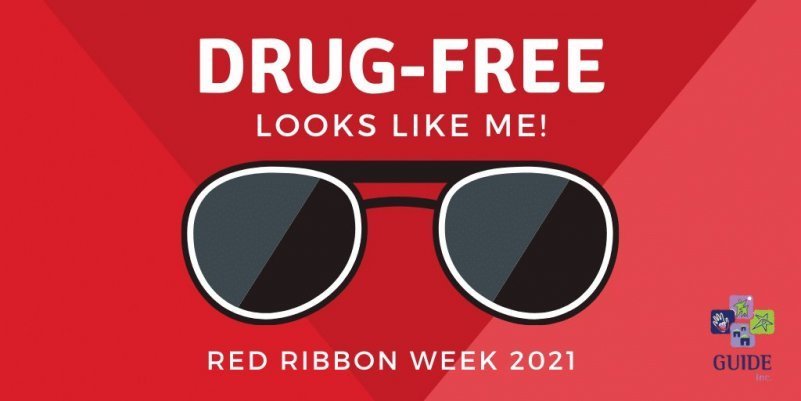 The school district is preparing to transition to the use of a program called Final Forms, which will allow all enrollment, emergency, and athletic forms to be completed electronically. Final Forms also has an email distribution feature, which will allow us to send out email communications to families. In order for us to use this successfully, we need to have at least one valid email address on file for each student. Please complete the form below as soon as possible. Thank you!
https://forms.gle/EY8Tz5sNDFMMw87G6

Gateway and Lakeshore Schools will have classes in person as scheduled today. However, due to additional call offs of drivers, busses may be running about 15 minutes behind. We appreciate the flexibility of our transportation staff and the patience of our Spartan families.

Due to a lack of bus drivers, tomorrow, Friday October 15th, will be an at-home remote learning day for CHS and CMS students ONLY. Middle and High school students were instructed to bring their Chromebooks home with them tonight so they may log into Google classrooms by period tomorrow. Further instructions will come from the individual buildings. Sorry for any inconvenience this may cause our families. Atech and out of district bus routes will run as scheduled. All after school activities will take place as scheduled. Thank you

Pre-sale tickets for tomorrow night's football game will be on sale tonight from 3:30-6:00pm at the Garcia Gymnasium ticket booth at CHS, and tomorrow during lunches at CHS. Pre-sale prices are $4 for students and $6 for adults.

Route 3 will be late this morning running about 30 minutes behind. The bus garage office will be closed this morning as everyone is driving. Thank you.

CHS Homecoming Queen Crowning will take place during PREGAME! Get to Joslin Field early tonight to see which of our candidates has been selected!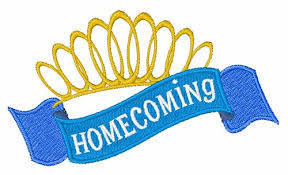 Happy Friday Everyone! Here are just a few reminders: 1. Tonight is Homecoming. The parade will leave the CHS parking lot at 5:45 and make its way over to Joslin Field. Good luck to our Homecoming candidates, one of whom will be crowned Queen at halftime tonight. 2. We will have two seating sections for students at the game tonight. CHS students will sit in the far right section of bleachers closest to the band. CMS students may sit in the far left section of bleachers closest to the restrooms and concession stands. We are looking forward to everyone coming out tonight to cheer on our Spartans and our alumni who will be joining our band and choir. 3. Monday is a remote learning day for students. Teachers should have communicated at home learning expectations for the day to students. There is no in person classes taking place on Monday. 4. Please remember part of our COVID protocol is that students should be assessed for illness in the morning and kept home if they are sick or exhibiting any symptoms. Please do not sent children to school if they are ill. Thank you and GO SPARTANS!

We are very proud of our Spartan Football Team and Marching Band and want our fans to enjoy Friday Night Lights from start to finish. We continue to welcome elementary and middle school students to the high school games and we want to create the best possible circumstances for their safety. However, due to recent incidents at home football games, the administration will be enforcing the following rules for students: any student through grade 8 in attendance on Friday nights must be accompanied by and/or seated with an adult. Students should not run up and down the bleachers and/or preferred seating area. If the adult is standing, then the student should be standing with the adult as well. If there is a student section from that student's school, students may sit in that section cheering for our Spartans. No students (other than high school) should be unsupervised unless visiting the restroom or concession stand. No football games or other activities that would encourage running and throwing objects are allowed. Students are not permitted to leave the stadium and then re-enter. Any person not in compliance will be asked to leave the stadium. Please remind your children that school sporting events are school functions and student behavioral expectations are the same as school. Fighting, profanity, bullying, and harassment will not be tolerated. School discipline will be enforced for violations of the student handbook that happen at school functions. We appreciate your help with the implementation of these expectations and rules to ensure student safety while giving our fans the opportunity to completely enjoy the game. Go Spartans!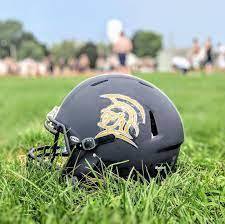 SAVE THE DATE: Monday, September 27th will be a district-wide Remote Learning Day. This will be an at home instruction day for students. Staff will be completing professional development trainings. Further information will follow regarding teaching and learning on that day.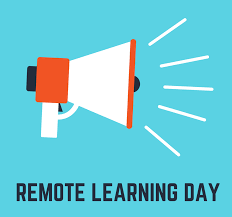 Make sure you head over the Outdoor Learning Center this Saturday from 10-2 and check out all the fun activities and food trucks!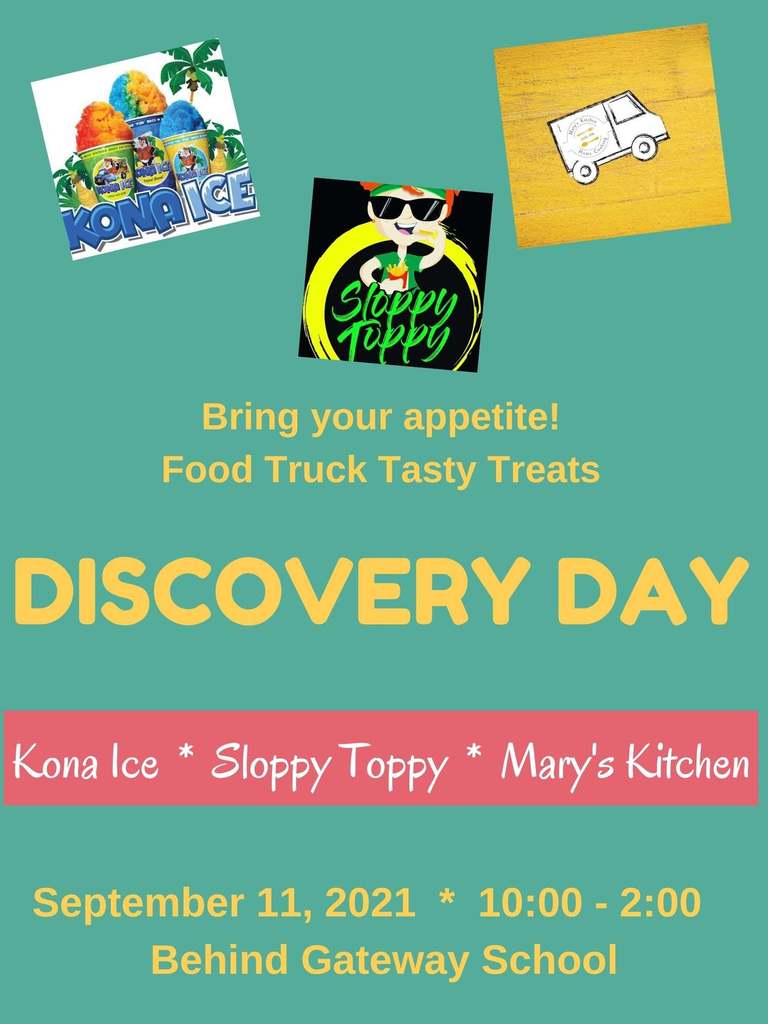 Thank you to our staff, students and families for a successful first week of school! We worked together to get some of the bugs and jitters worked out. We also made it through the first week COVID free! Just a reminder that there is no school on Monday. Also we are excited to have our youngest Spartans join us when Preschool begins on Tuesday. Please take time to enjoy the long weekend!