COVID cases are rising in both the City of Conneaut and the school district. So, after consultation with the Conneaut Health Department and the Board of Education, we unfortunately are going to have to pivot to remote learning beginning Friday January 7th. It was our hope that we would be able to stay in school, but feel it is necessary to make this change to provide ample opportunity to put the New Year's surge behind us. We will return to in-person learning on Tuesday, Jan. 18th, following the scheduled day off on Monday, Jan 17th. Students will be instructed to bring their chrome books/devices and any other materials home with them on Thursday. They will have work to do for Friday. Buildings will communicate live instruction schedules for the following week. Ww will also distribute food on Monday-Wednesday-Friday. More information will follow. We understand these are difficult times for everyone and we appreciate your patience and understanding as we continue to navigate through this. We take a lot into consideration before making a decision like this. While we want our kids in school and know that remote learning is not ideal, taking this pause is necessary to help slow the spread and limit the number of quarantines. Please contact your child's school tomorrow should you have any questions. Thank you for your ongoing support during the unprecedented times.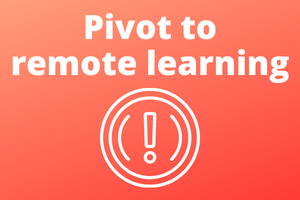 Happy New Year's Eve Spartan Families! Students & staff will be returning to in-person learning on Tues., Jan. 4th, 2022. After consulting with the Conneaut Health Commissioner, our school nurse, and the CACS school board, we have decided to return to in-person school and continue to assess the district's situation. As it has been since March of 2020, the goal remains to balance the health and safety of our students, staff and community while providing a quality education. While we hope to remain in-person, students and staff will have to prepare for the possibility of having to pivot to remote based on community spread. We will communicate any necessary changes to our plan as soon as possible. Some important things to remember: 1. As a district, we will continue to remain masked in all areas of the school at all times and on all school vehicles. With the high number of cases in the county, it's a good idea to mask in public places, also. 2. If your child is under any current quarantine or isolation orders, please follow those. There have been new guidance issued by the CDC which we will review as a county and adopt. We will follow the orders your child is under. 3. Please do not send your child to school if they are displaying any cold, flu or covid symptoms. 4. We will continue to communicate vaccination opportunities for families. Here's to a healthy 2022!
Situational Awareness - School Threats for Dec. 17 tip Law enforcement and school administrators nationwide have seen an increase in the number of social media posts threatening school violence, many of the posts share similar wording or are duplicative posts and not relating to verified threats. The Ohio School Safety Center has confirmed that several posts regarding school threats (shooting and bomb threats) for Friday, December 17th, have been circulated on social media and reported in several other states. The OSSC is urging students, parents, and community members to report concerns immediately to authorities or to the school tip line instead of sharing the viral posts. With any threat, reporting the information to proper authorities will ensure the information gets to someone who can investigate it. Sharing the post on social media does not guarantee it will be received by authorities and will likely increase anxiety. At this time, the OSSC is unaware of any information indicating credible or a specific threat to schools in Ohio. However, we encourage vigilance and the reporting of any threats or suspicious activity to authorities for vetting and investigation. Out of an abundance of caution we are sharing this information to raise awareness about these nonspecific potential threats. As a reminder, students, parents and community members can utilize the free Safer Ohio School Tip Line to anonymously report threats to schools or students' safety. The tip line is available by calling 844-SaferOH (844-723-3764).
It's cold outside... and with the cold, pests sometimes move inside. We are aware of the roach issue in some areas of CHS. We are working with a professional pest control company to take care of the issue. The pest control company is certified to safely use products in the school environment. Like many bugs and pests, roaches are cold-blooded and cannot survive in areas that are too cold or too hot. They need three things to survive ...warm shelter, food and water. The district recognizes the issue and we are taking care of it as quickly as possible. Thank you for your support and cooperation!

Due to a power outage at Wal Mart, stuff the bus will be ending at 3 today. If you have items to donate, you may drop them at any school building or to Marcy Funeral home this week.

Today is the day to stuff the bus! Stop out at Wal Mart between 10am-4pm and drop off toys, hygiene or food items. Rumor has it that Geneva is sending two busses but we all know that Conneaut will retain the trophy! And most importantly, show your support to our local veterans!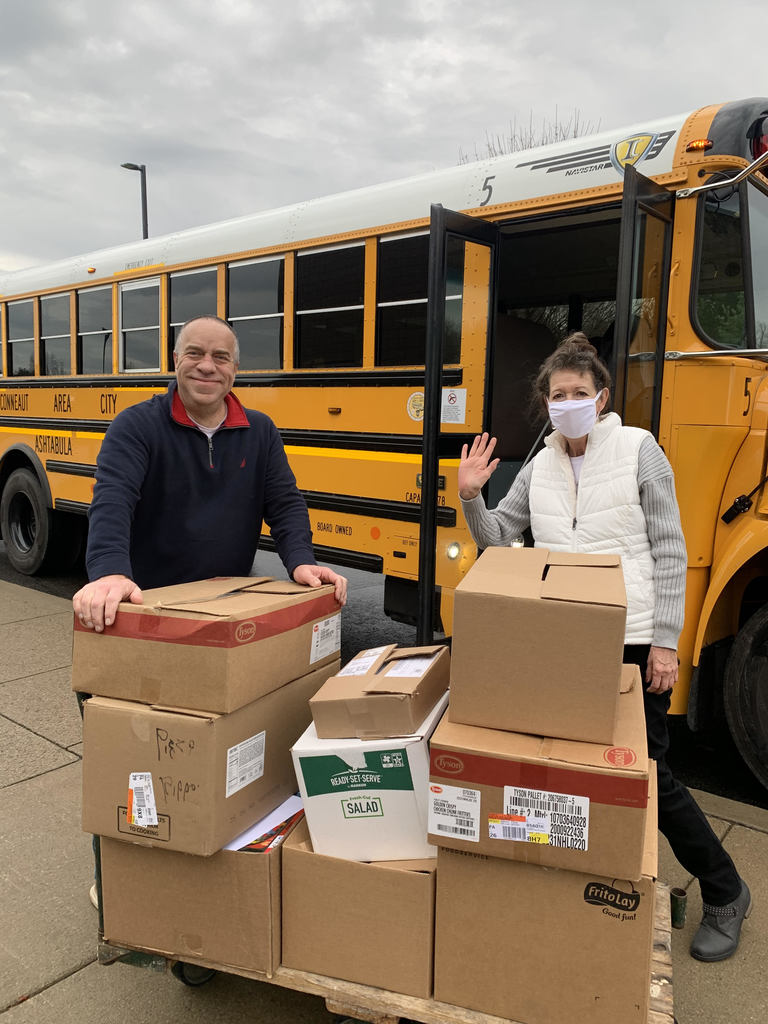 Tomorrow, Thursday Dec 9th, will be a remote learning day for CMS and CHS students due to a district wide staffing shortage. Both buildings will follow the remote learning day schedule. As of now this is only for CMS and CHS and is for tomorrow only at this time. However, the show must go on and so the Winter Choir Concert is still scheduled to take place at 6pm in the CHS cafetorium. Also tomorrow, the Conneaut City Health Department will be holding a Pfizer COVID vaccination clinic beginning at 2:00 pm for students ages 5-11. If you would like your child to receive a vaccination, please call 440-593-3087 to schedule an appointment.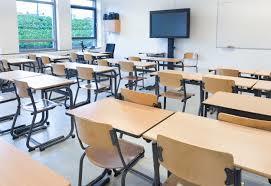 This Saturday December 11, 2021 10:00 — 4:00 pm STUFF THE BUS BATTLE! Ashtabula Walmart Please send new unwrapped toys, nonperishable food and/or hygiene products to school this week if you can't make it to Walmart on Saturday. Please help us keep the "Battle of the Bus" Trophy in Conneaut. But most of all-Please help our local military families this holiday season! Conneaut, Buckeye and Geneva High schools will see who can collect the most food and toys for Feed Our Vets and Operation Toy Soldier (sponsored by the Marcy Funeral Home).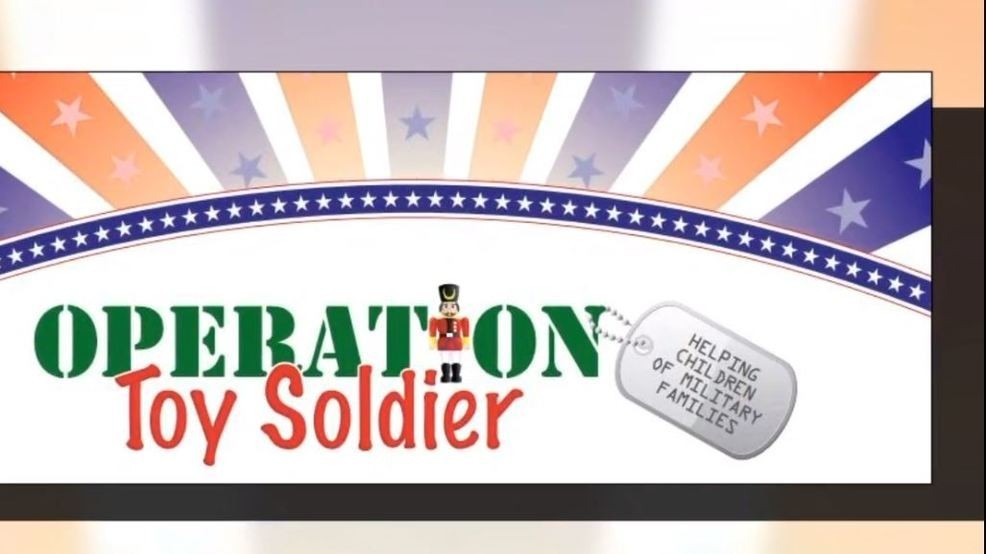 Due to the weather and changes in drivers and routes in transportation this week, busses may be running late in the morning or afternoon. Thank you for your patience and understanding as we work through this.

From Conneaut Chamber of Commerce: Lights of Love may still be purchased for $5 in honor or in memory of a loved one. When purchased, a light is symbolically lit for that person or persons on the Community Christmas Tree located in front of the Conneaut Savings Bank on Main Street. A tree ornament will be given to the donor as a memento for each light purchased. Completed order forms are due back at school no later than Monday, December 13, 2021. Thank you to all students and teachers for your participation in this program.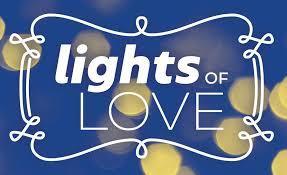 Just a reminder that Monday, December 6th is a Remote Learning Day for the district. We will return to in-person classes on Tuesday. Stay well Spartan Families!

A-Tech is hosting a Career Night this Thursday, Dec. 2nd, from 5:00 - 7:00 p.m. This is an opportunity for a student to visit the campus with their friends/parents/guardians, as the entire campus will be open to the public. You can visit as many programs as you like. This will give you a chance for a short visit before Conneaut's all day visit, which is tentatively scheduled for the first week in January. The exact date will be communicated to your student at school.


The Conneaut Music Boosters are having a Craft Fair TODAY, November 27th from 9 am - 3 pm! This is the third annual craft fair where crafters and vendors display their latest creations and products. Come out and support small businesses and get started on your Christmas shopping. The Craft Fair will be held at the New Leaf Event Center.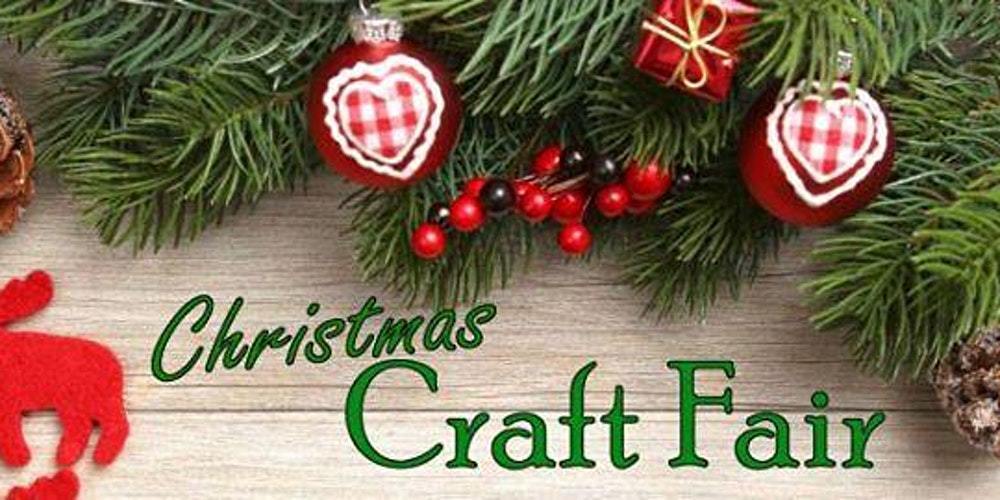 Remember students return to in person learning Tuesday, November 30th. Happy Thanksgiving to our Spartan Families and Friends. We are thankful for all of you. Stay well, stay safe, and stay #SpartanStrong!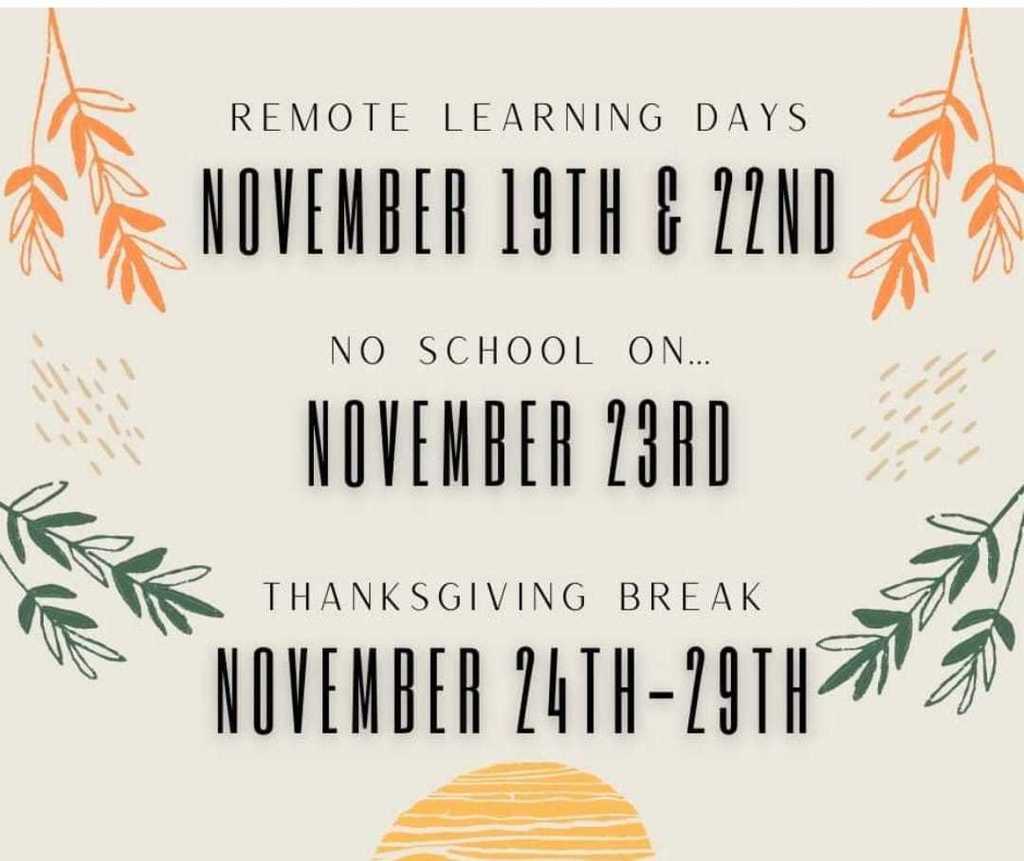 Today I met with Conneaut Health Commissioner Nichele Blood and CACS school nurse Louise Cleveland to discuss the surge of COVID cases in Conneaut. While we can't , as a school district, control the outbreak, we can do our part to help stop the spread ahead of the Thanksgiving holiday. Therefore I have the following announcements to make: 1. The district will observe REMOTE LEARNING DAYS on both Friday Nov 19 and Monday Nov 22. There will be no school for students or staff from Tuesday Nov 23-Monday Nov 29. We will return in person on Tuesday November 30th. 2. The Conneaut City Health Department will be holding a Pfizer COVID vaccination clinic TOMORROW beginning at 2:30 pm for students ages 5-11. If you would like your child to receive a vaccination, please call 440-593-3087 to schedule an appointment. 3. Please keep your children home if they are ill and please check them for COVID symptoms before sending them to school. If you use an at-home test kit, please notify the health dept. if you receive a positive result. 4. Do not attend or host a holiday gathering if you are sick or have symptoms of COVID-19. Celebrating with the people you live with is the safest choice. We wish everyone a safe and healthy Thanksgiving. Stay Spartan Strong! Lori A Riley, Superintendent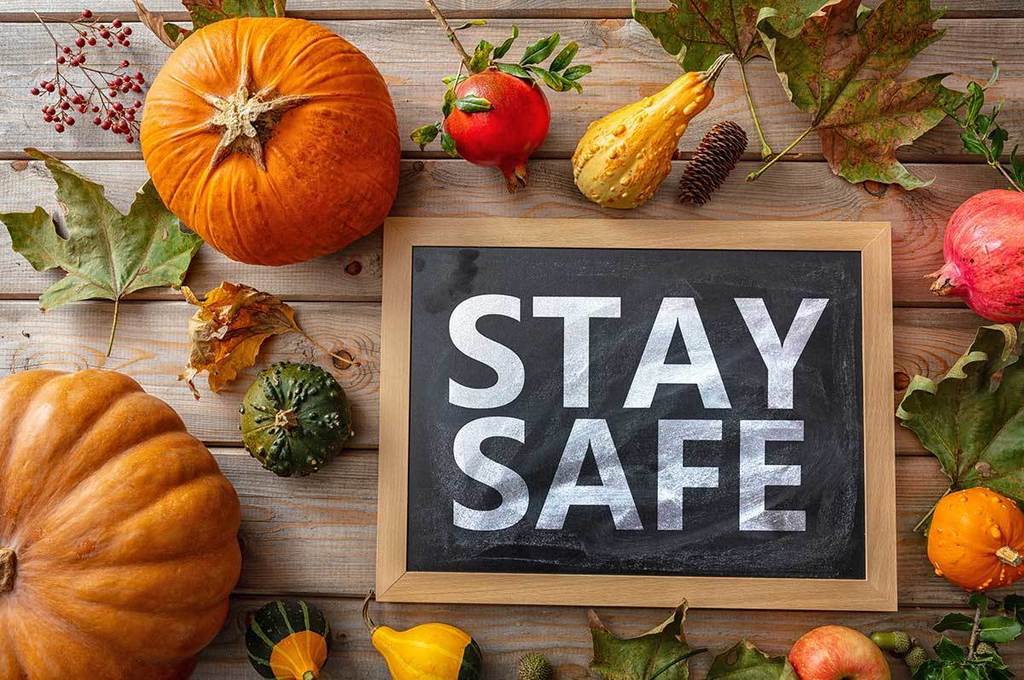 Save the Dates! Upcoming Remote Learning Days-Friday, November 19th & Monday December 6th for all buildings! The Conneaut City Health Department will be holding a Pfizer COVID vaccination clinic on Tuesday, November 16th beginning at 2:30 pm for students ages 5-11. If you would like your child to receive a vaccination on this day, please call the Conneaut Health Department at 440-593-3087 to schedule an appointment.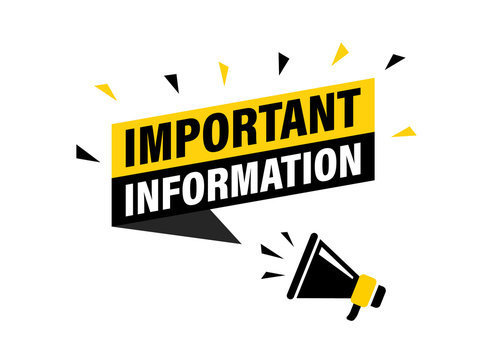 DISTRICT PHONE ISSUES: Tuesday, November 9. 2021 There have been some issues with the district telephones. The problem is being worked on. Some in-coming and out-going calls are not connecting. We hope this issue will be resolved soon. If other information is available, it will be posted on our website. Thank you!

Due to high COVID related illness, quarantines and other absenteeism, both Gateway and Lakeshore Schools will be on remote learning days tomorrow, Friday November 5th. We do want to remind families to please check their children for symptoms before they send them to school and to please keep them home if they are sick or show signs of sickness. Also please make sure the school has multiple working contact numbers so we may reach you in case of an emergency. Today, during the Governors press conference, the data shows Ashtabula County as the 8th highest county with occurrences. So COVID is not done with us yet and we need to be vigilant against this virus. We will do extra cleaning tomorrow at both Gateway and Lakeshore while students are on a remote day. Thank you and stay Spartan Strong!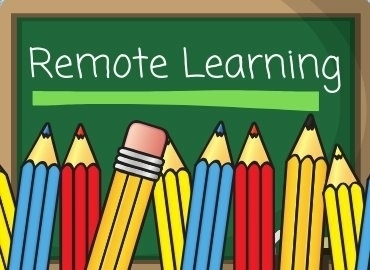 This Saturday, November 6th, the freshman class will be hosting a craft and vendor fair at Conneaut High School from 9-3. Over 60 crafters and vendors will be spread out in the cafeteria and the hallways. The show will feature concessions, a 50/50 raffle, a Chinese Auction (which will be drawn at 2 pm) and a visit from Santa! Admission is just $1 for adults. Students and children are free. Per district policy, masks will be required. Please enter at Jackson St. Come out and support local crafters and vendors and the Class of 2025!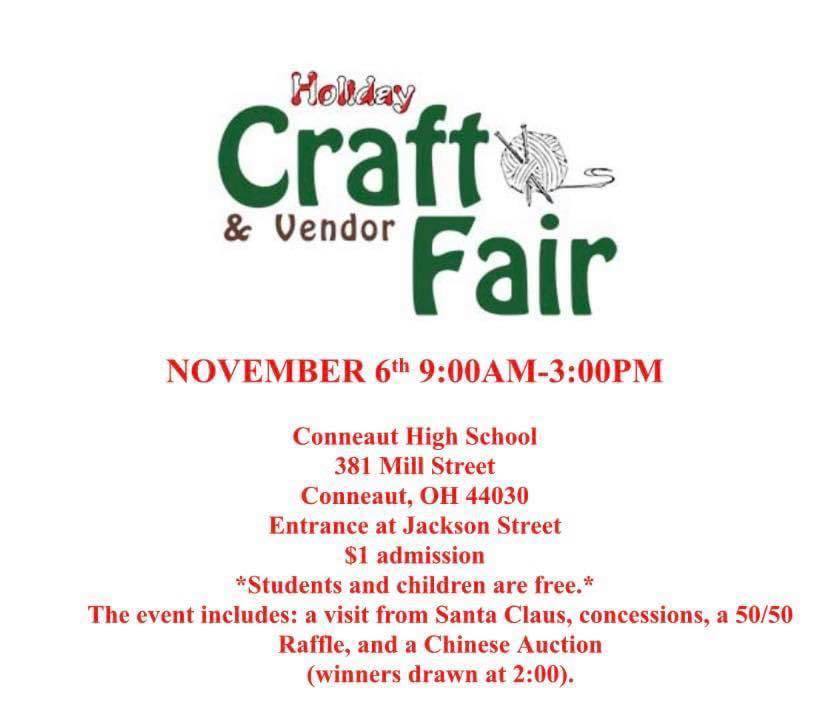 Dear Spartan Families, Beginning tomorrow, November 2, we are working with the Conneaut Health Department and making some adjustments to quarantining students and staff who may have been exposed to Covid either at school or at a school related activity. We do want to stress that vaccination and mask usage remain critical components to ensuring a safe school environment. Additionally, we will be adopting a MASK TO STAY policy. On October 25th, the Ohio Department of Health released an in-school quarantine alternative called MASK TO STAY. This allows students and school staff who have been exposed to COVID-19 to remain in school. This recommendation is informed by a growing body of national experience, a pilot in Warren County, and experience shared by other local health departments that points toward a low number of individuals with direct contact to a COVID-19 positive individual within a school setting who convert to positive cases. Please note: Eligibility to participate in mask to stay is contingent on the exposure being in the school setting or school-related activities. This does not apply to household exposures or exposures outside of the school setting or school-related activities. MASK TO STAY The Conneaut Area City Schools will follow the guidance below for PK-12 students and staff exposed to COVID-19 in a school setting. Direct contacts, regardless of vaccination or masking status, may remain in the classroom environment if they do the following: · Properly wear a mask over the nose and mouth for 14 days after their last date of exposure. (all staff and students are masked at this time). During meals, students will sit alone or behind a barrier. · Self-monitor, parent-monitor, and monitor in school for symptoms of COVID-19. Students on a direct contact list will report to the school clinic upon arrival for monitoring of symptoms. · Isolate and get tested if they start to experience symptoms associated with COVID-19 (regardless of level of severity). Direct contacts for COVID-19 are those individuals who are identified as being directly exposed to COVID-19 by the positive case. Remember, COVID-19 is a respiratory virus and does not require physical contact to spread. It is spread through sneezing, coughing, talking, and breathing. These factors should be considered when determining level of exposure and direct contacts. Best practice for distancing is 3 ft. with everyone masked, 6 ft. if the individual is not masked. Parents and students are responsible for symptom monitoring; however, if nurses/school staff see a child exhibiting symptoms they should act accordingly. Parents also have the ability to keep their child home if they are identified as a direct contact. Thank you, Lori A. Riley, Superintendent